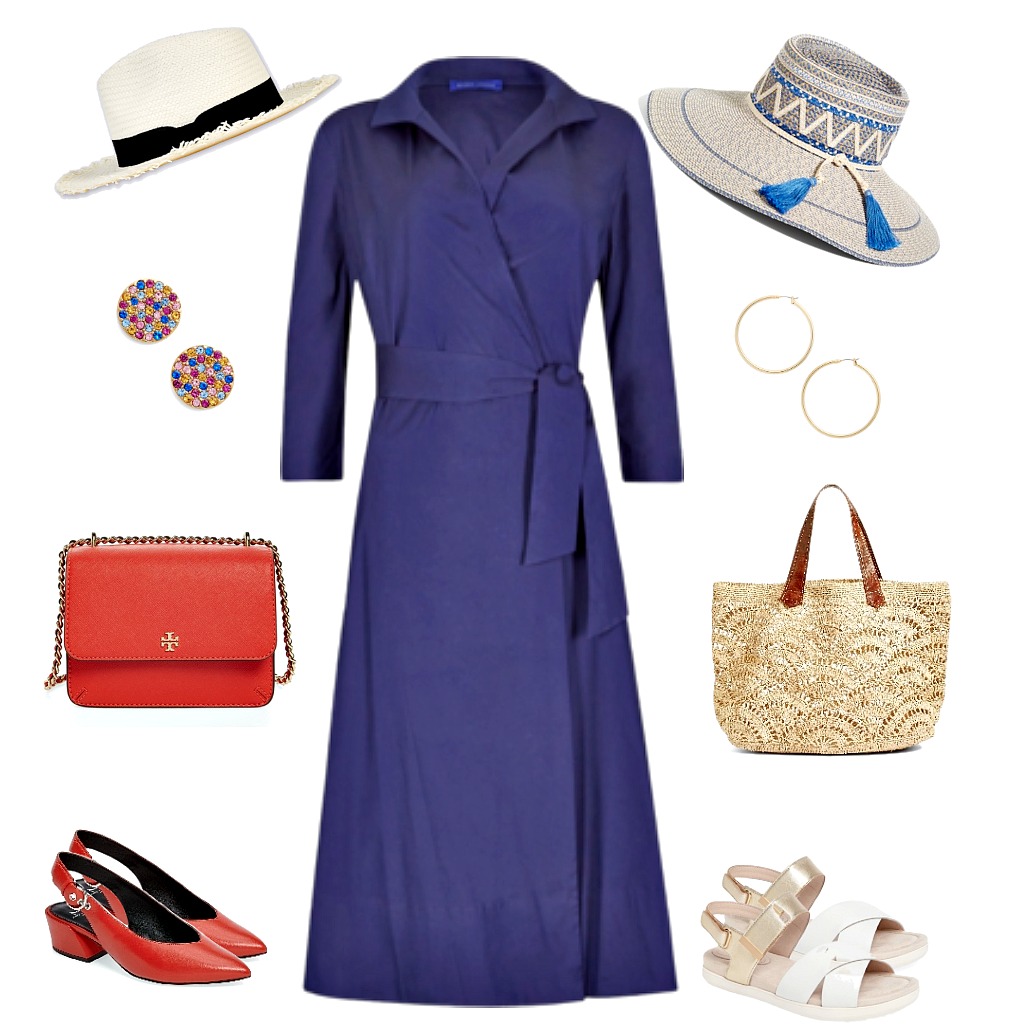 This week I set myself the task of searching for long sleeve summer dresses. This proved extremely challenging. I wish brands would realise that we are a growing demographic who are still interested in clothes and the way we dress. However we prefer certain design considerations such as long sleeves for dresses and tops.
ABOVE:
The blue long sleeve dress is by  Winser London . How I styled it last year (check out post here). I am glad that it is still available this season. On the left I have styled the dress more formally with a cream straw fedora by M&S similar // Multi coloured ear studs // red handbag (seems to have sold out in red similar)  //  red shoes (seem to have sold out similar). On the right I have styled it more casually with a wide brimmed beach hat  // gold hoop earrings  // straw beach bag and white/gold sandals.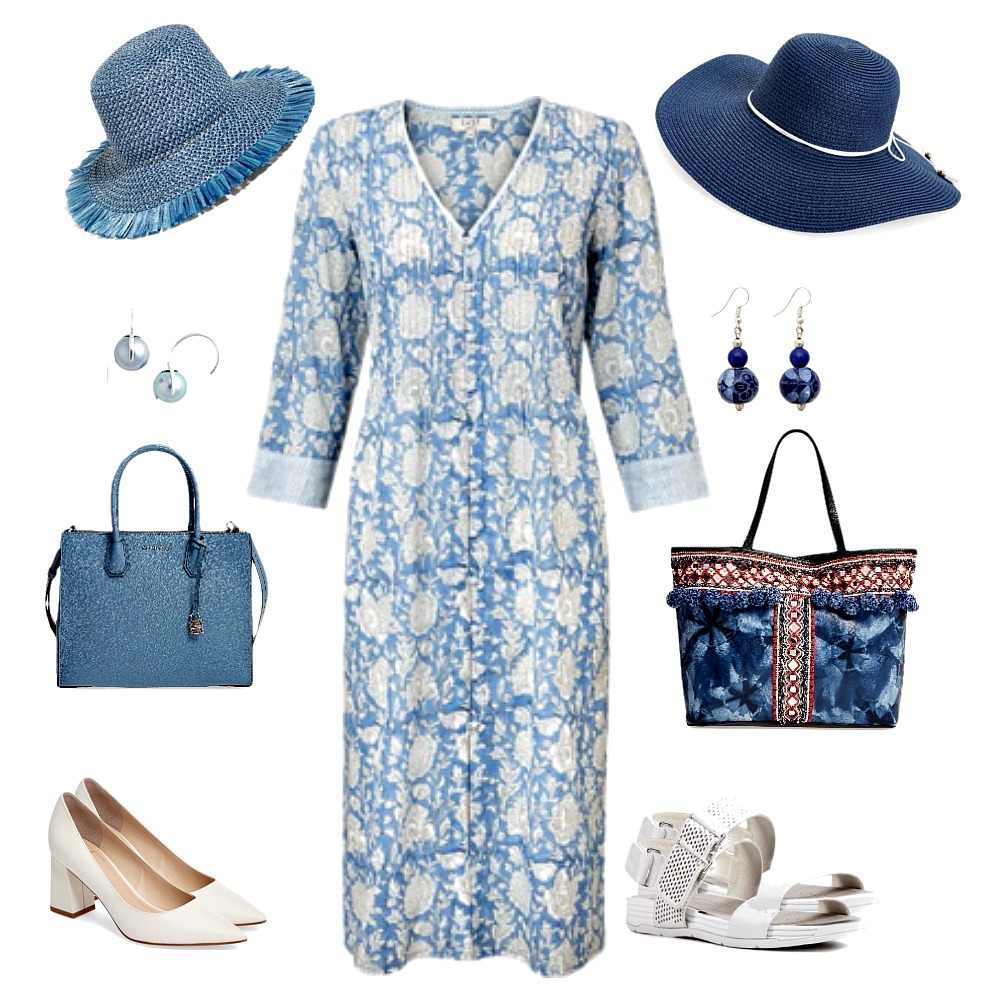 I personally don't wear a lot of florals despite the fact that they are very on trend this season. However I have chosen the dress above as I feel that it is a softly muted design and will not look like you are wearing an herbaceous border. Don't get me wrong I am not against prints they can look stunning on the right woman.
ABOVE:
The blue dress is from East. On the left I have chosen more structured accessories. Blue hat // blue pearl earrings  // Blue bag  and block heel cream pumps. On the right more casual accessories  // Wide brimmed blue hat  // Blue drop earrings  // Blue pattern beach bag  // white sandals.
I do admit to wearing the odd sleeveless maxi sundress when I am in France and the temperature reaches 35c or above. However most of the time I prefer to cover my arms and my knees. Both not areas of my anatomy that I wish to emphasise.