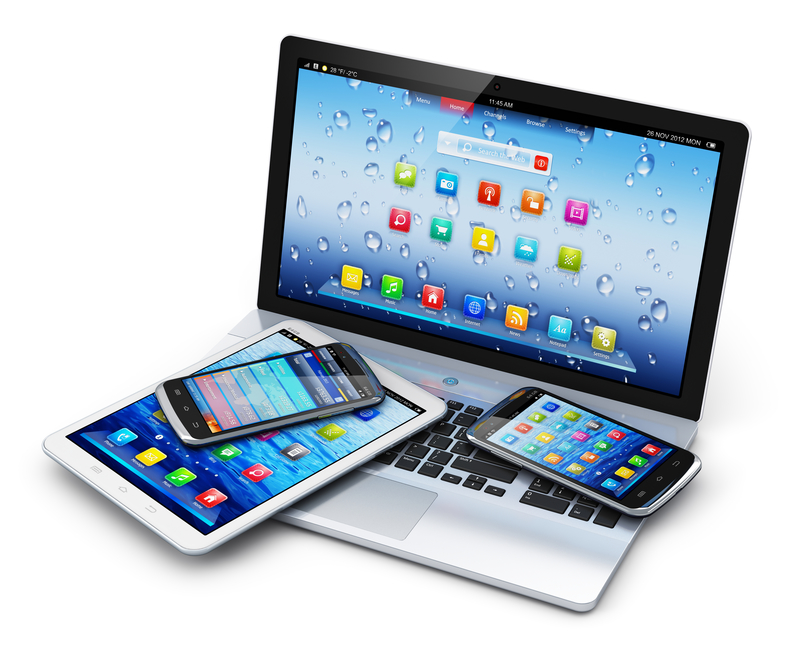 Is the light from your computer ageing your skin? I remember over five years ago a make-up artist warning me against the potentially damaging "blue light" (referred to as (high energy visible or HEV light) emitted from our screens. How many of us spend many hours a day in front of our computer screens, either for work or pleasure. I certainly do as part of my job. I surf for information and products, not to mention watching movies in the evening. I won't go into other areas that computers might be affecting our lives such as disrupting our sleep patterns I will keep this post confined to protecting our skin from the possible ageing affect of our devices.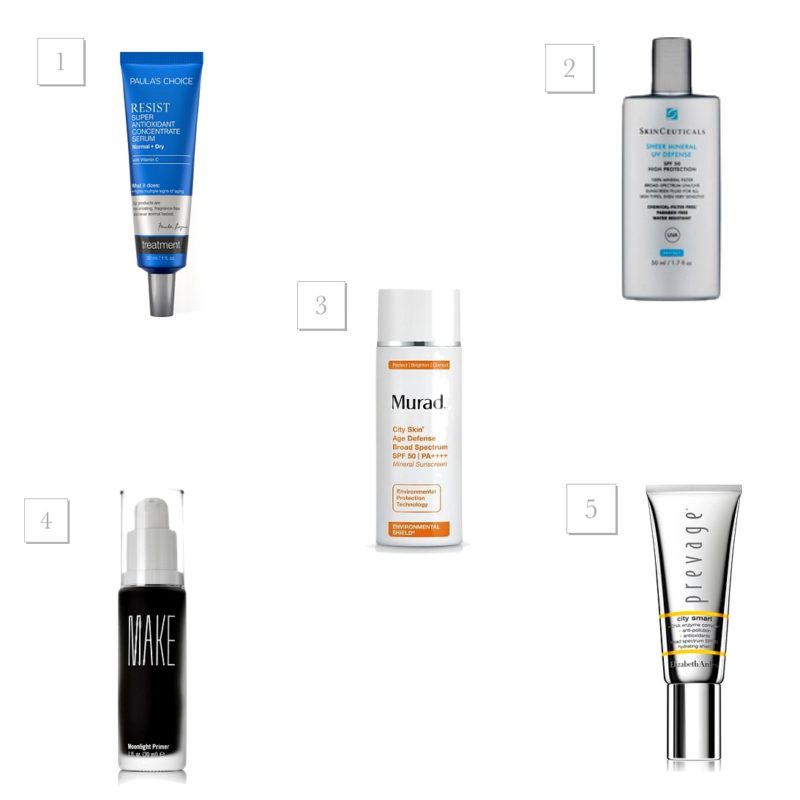 Paula's choice resist super antioxidant // 2. SkinCeuticals physical UV defence (US link) (UK link) // 3. Murad city skin defence 4. Make moonlight primer // 5. Prevage city smart broad spectrum shield
New research suggests that this "blue light" could be harming our skins. I use an SPF50 sunscreen under my make-up everyday and have done for the last few years. However I need to reassess the ones that I have been using. Apparently the best products for all round protection are ones with a physical block. Look for zinc oxide, titanic dioxide and iron oxide in the ingredients list of your SPF. A serum supercharged with antioxidant options will also help to keep free radicals at bay.
Many brands are beginning to introduce HEV-blocking ingredients into their products to protect us against this damaging light. HEV is likely to become a buzzword on packaging in the near future.
Research: Sunday Times Style magazine and The Guardian.