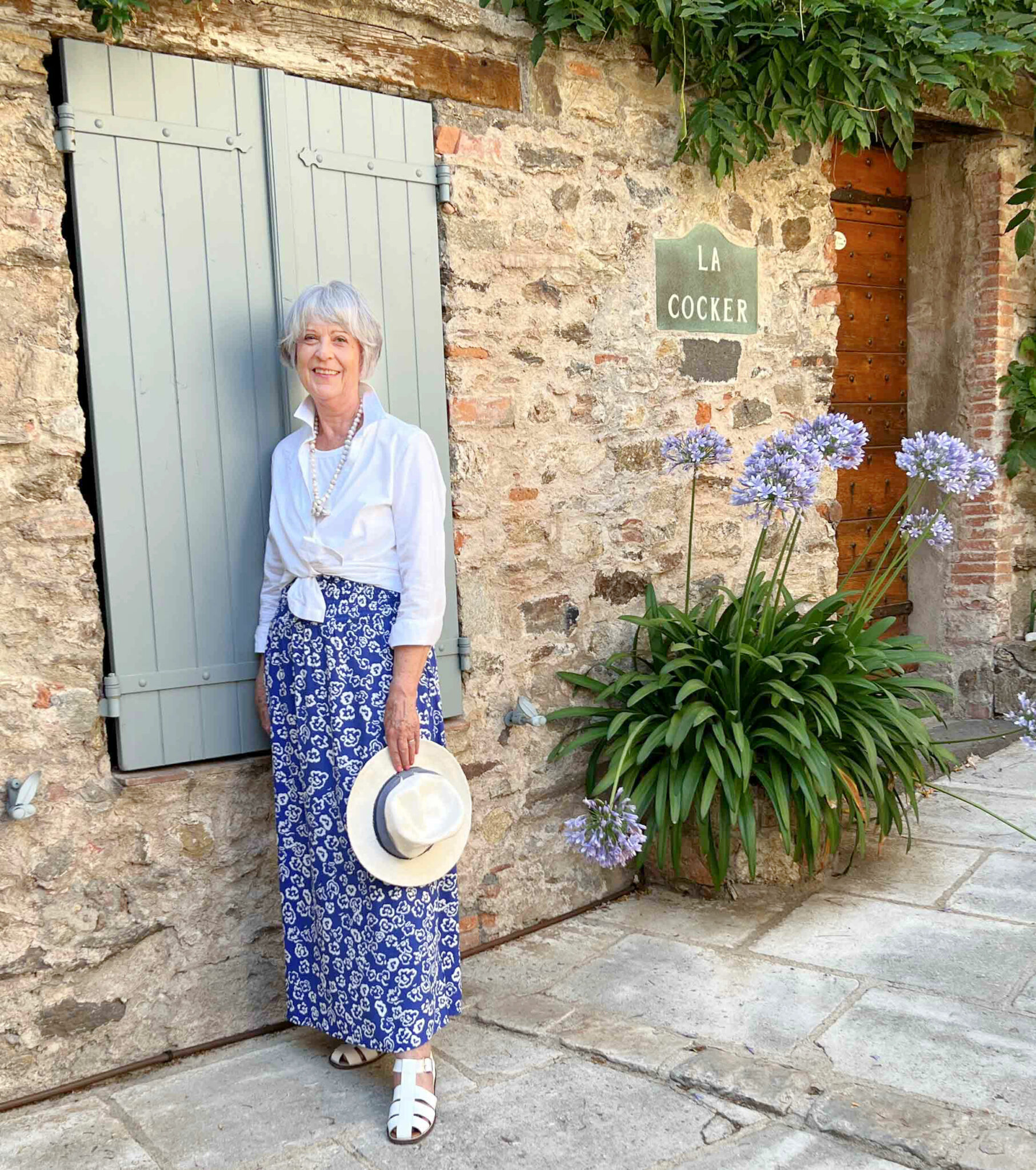 How to maximise a print maxi skirt for summer. I find that my maxi skirt is one of the most versatile items in my summer wardrobe. It can be dressed up or down. Here I am wearing mine casually with a simple white shirt (knotted at the front) and a pair of fisherman sandals. However, if you have an invitation to a party or even a wedding invitation a maxi skirt can be dressed up for the occasion. You could team your skirt with a silk or lace top. If the occasion is more formal or the weather inclement you could even add a navy or colourful blazer.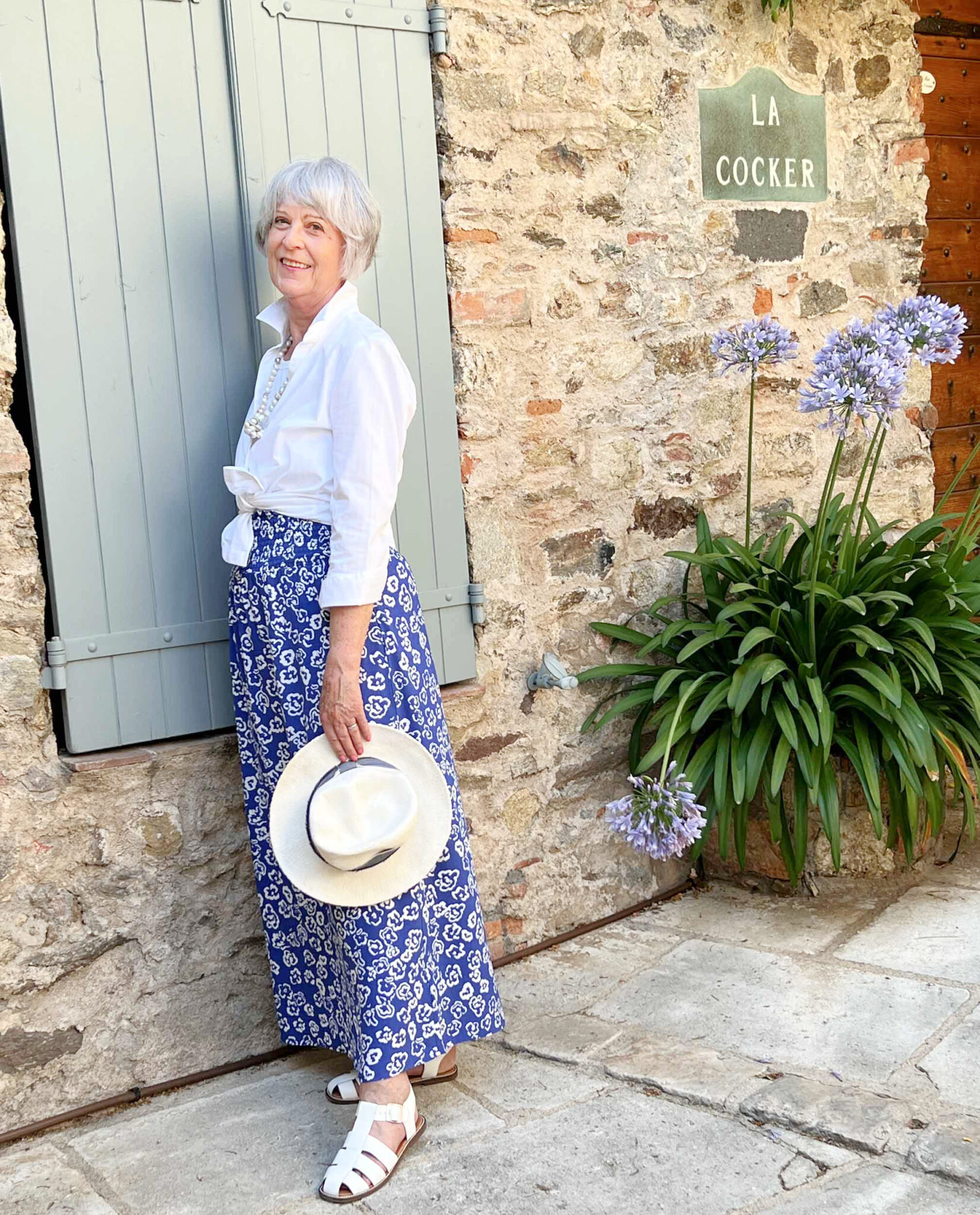 My friend Dee took these photos in Grimaud village. They show some of the lovely old cobbled streets and traditional houses.
I have worn my maxi skirt quite a few times this trip, sometimes with just a sleeveless tee if the weather has been very hot. I have had it for several years. It was originally from JohnLewis&Partners. I found a similar one by Whistles (reduced from £99 to £59).
If you are petite you might want to choose a midi skirt which would create the same effect. Some of the styles that I have chosen have matching tops so you would have the choice of creating a dress. Thus maximising your wardrobe.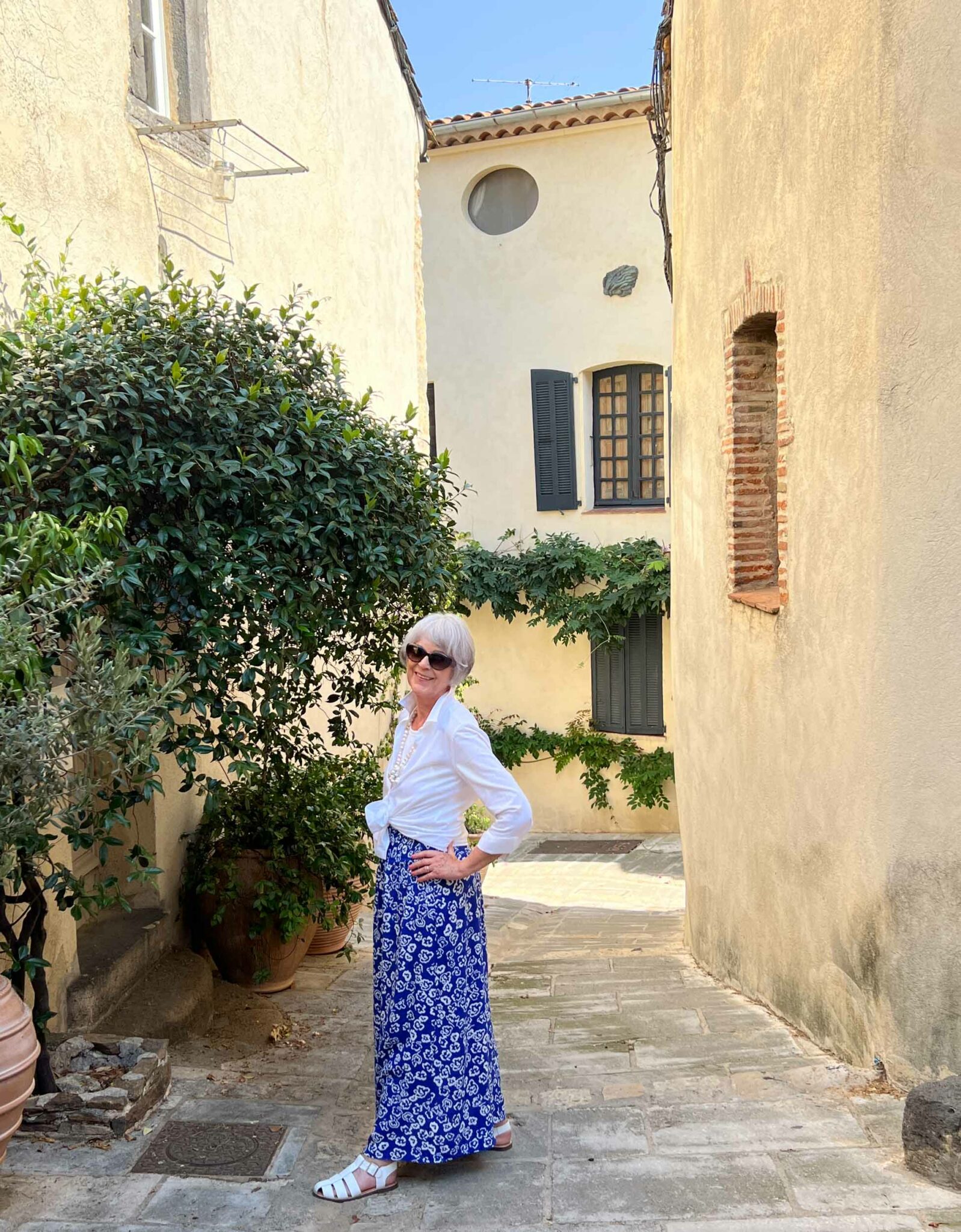 My white fisherman sandals are from La Radoute as seen in a previous post teamed with my favourite maxi dress.
How to maximise a print maxi skirt for summer: