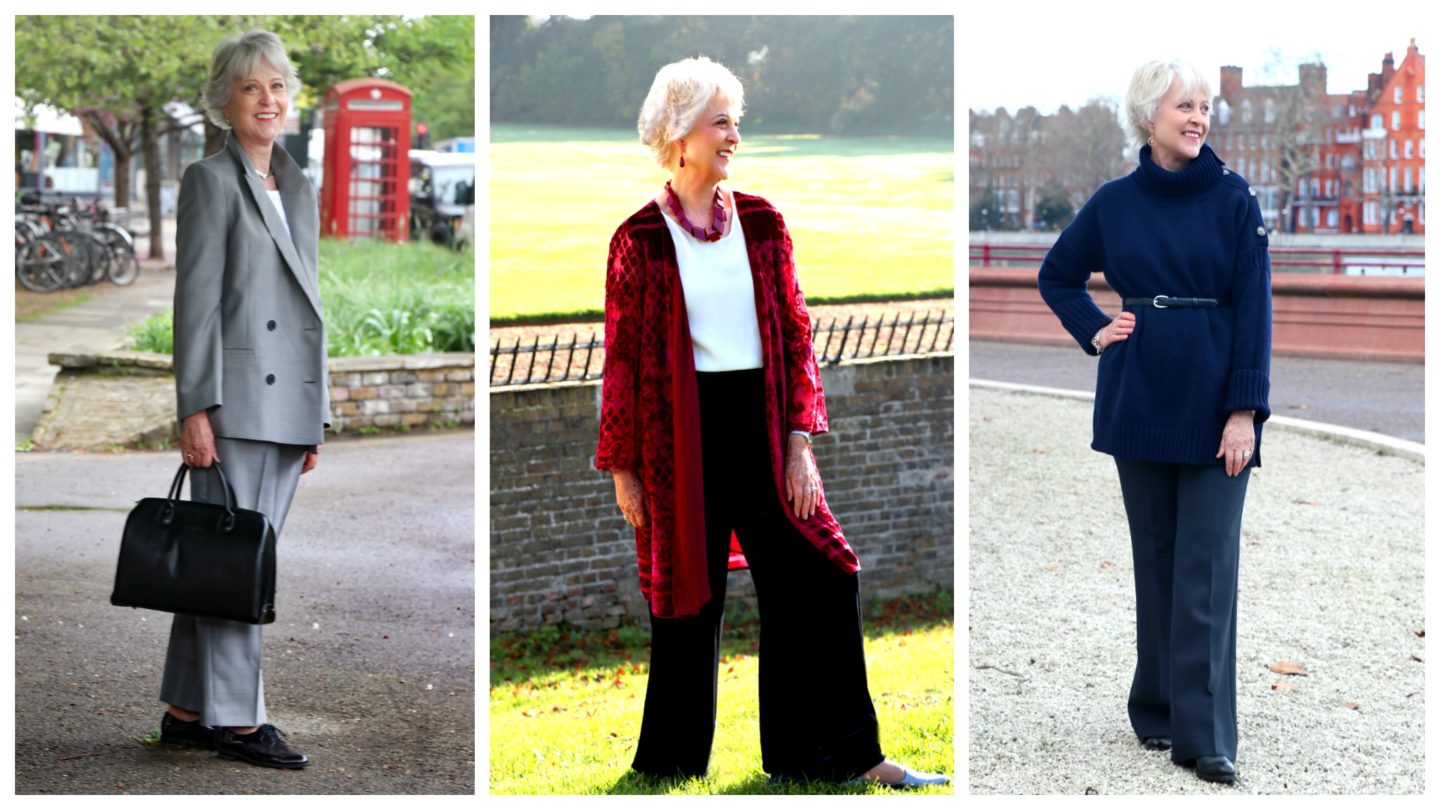 I don't follow all the latest fashion trends. Having said that I like to know what is trending each season. I have recently done some research that will help you to give your look an upgrade with modern pieces.
The most criteria is to feel comfortable with your personal style. I would loosely describe mine as classic with a twist, however, I also like to keep my look current.
My strategy for upgrading my look
When I give my wardrobe a seasonal upgrade the first thing I do is to check what I already have in my wardrobe that will transition into the new season. I will then consider what new modern pieces I would like to add to upgrade my look.
Let's look at some of the popular trends that are going to be strong for Autumn 2018.
Velvet continues in popularity, luckily I have a pair of navy velvet trousers which I bought from M&S last year. Their latest version is in cocoa. I might be tempted to buy these as well.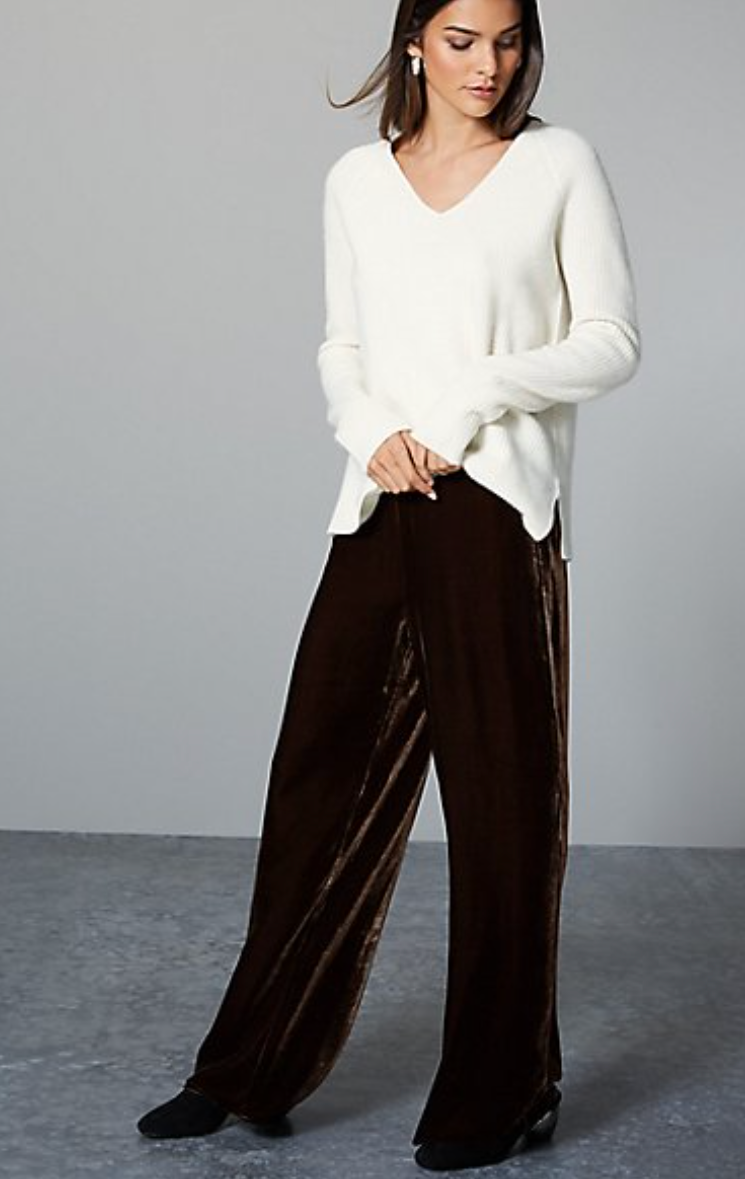 Velvet wide leg trousers Marks&Spencer (US link)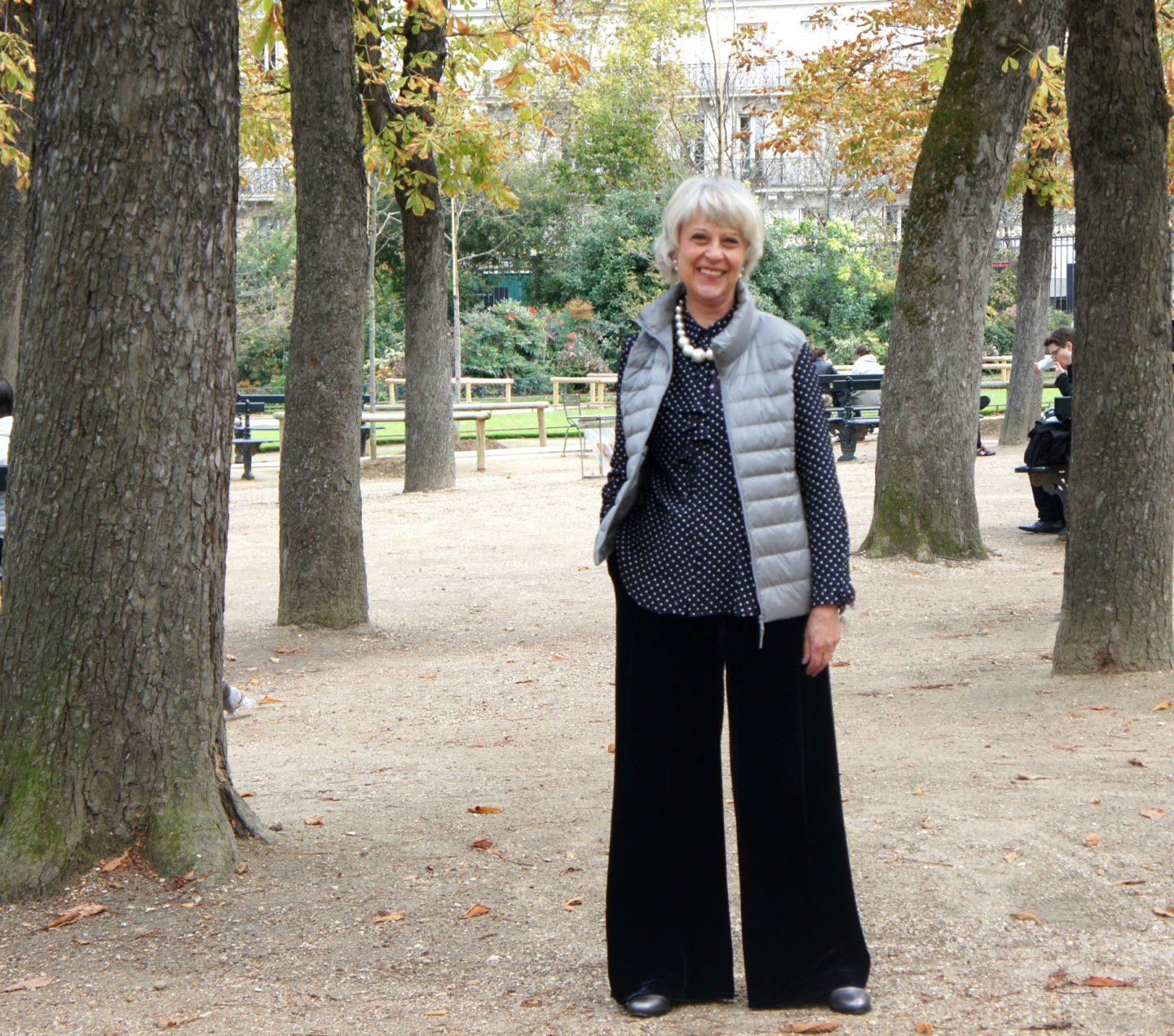 Navy velvet trousers as worn on my visit to Paris last December.
Next, I would recommend taking a look a some of the great check jackets available this season. If you are petite keep the checks small scale.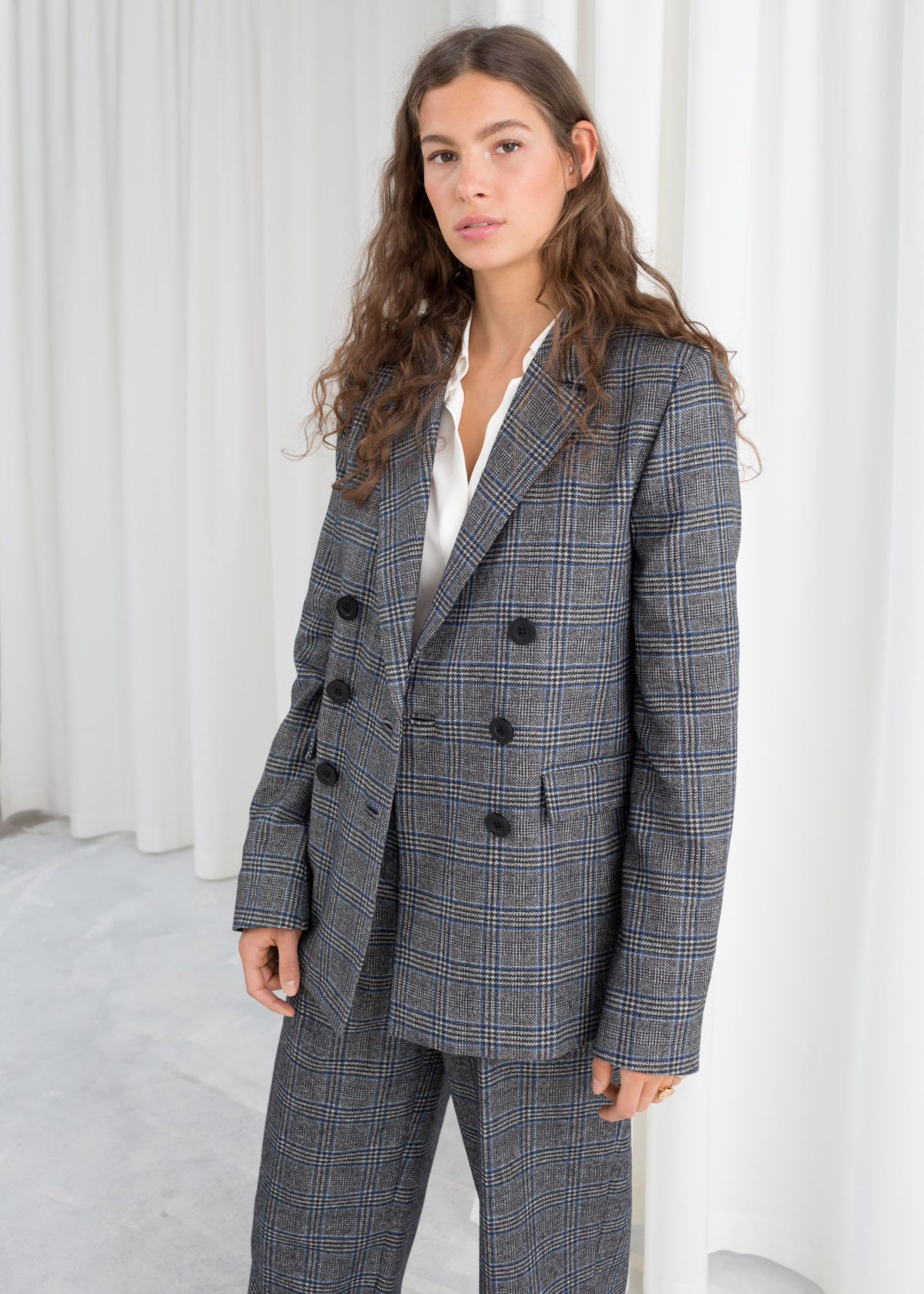 Wool blend check blazer &Otherstories The most fashionable way to wear checks is as trouser suit; however unless you are tall this might be a bit too much check.
Check Jackets: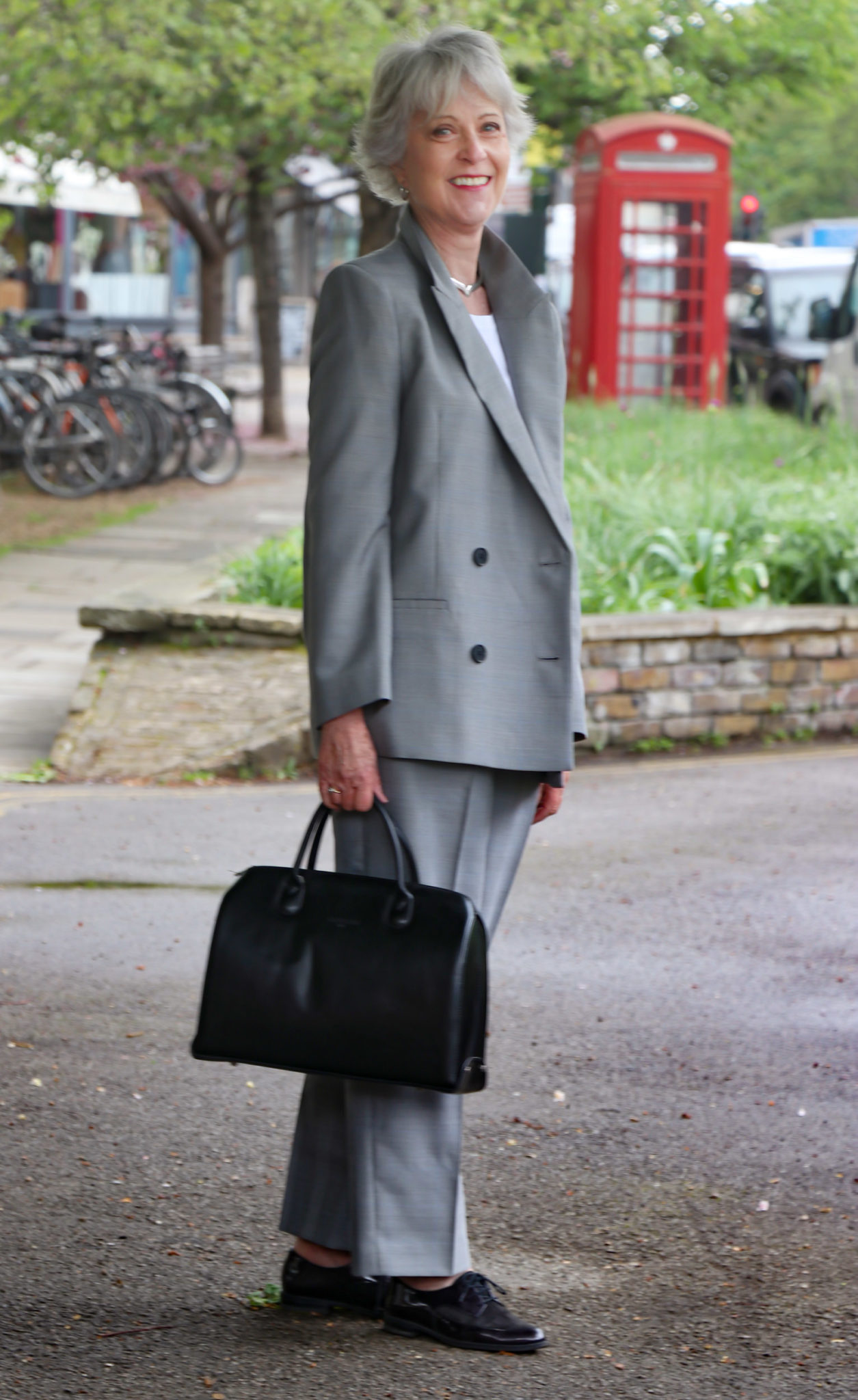 I was really glad that I bought this subtly checked jacket last May from &otherstories. The check trend continues to be popular this Autumn. There is now a wide selection of check jackets available at various price points.
I shall be wearing mine with a simple white tee-shirt until the weather gets really cold at which point I will add a wool polo neck sweater.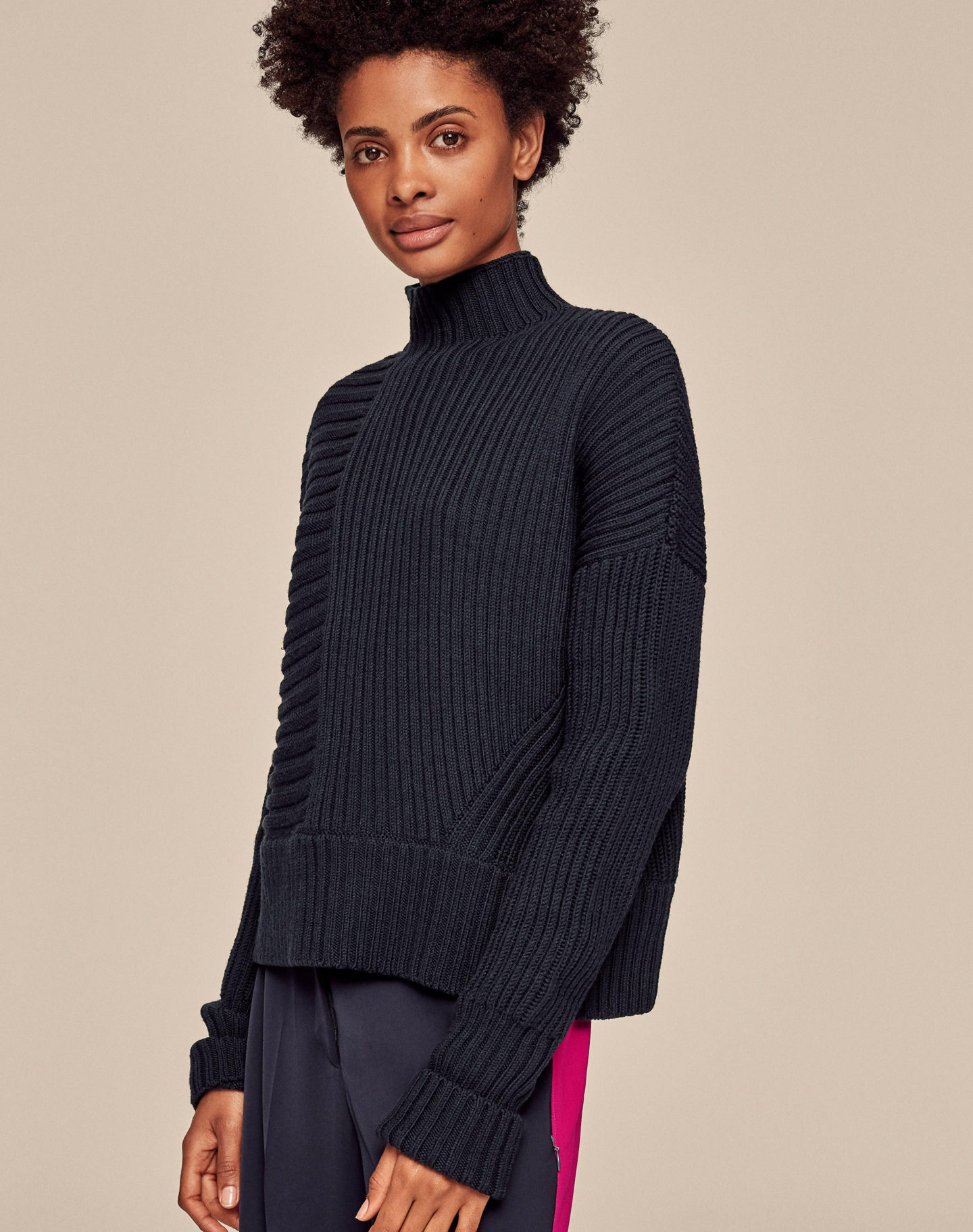 Sweaters are chunky this season and some are positively voluminous. To keep the proportion of your outfit in balance it is important to team a longer sweater with slim trousers or if you choose the wider trouser look, which I will be doing this season.
New season sweaters:
Remember to keep your sweater short unless you are very tall in which case you might be able to get away with both long sweater and wide trousers.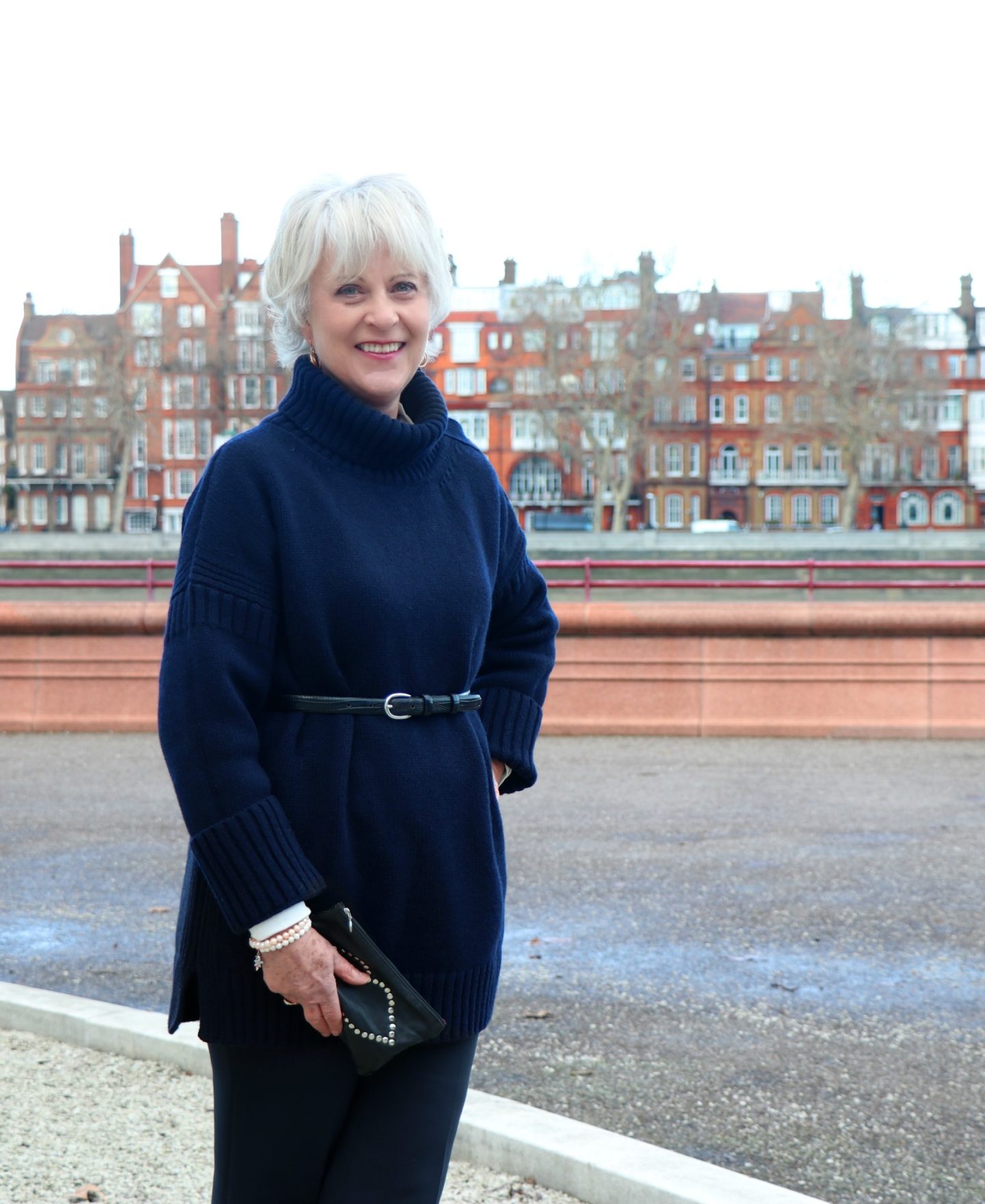 MeandEm has some of the best sweaters and this year is no exception. Above I am wearing one of their long line styles from last Autumn
In today's fast-paced fashion world, with cheap disposable clothes available everywhere you look, I feel that it is important to buy wisely at whatever price point you choose. Build a cohesive wardrobe that suits your lifestyle and then add a few modern pieces to upgrade your look.
Photos of me taken by Laura Hines follow her Instagram.