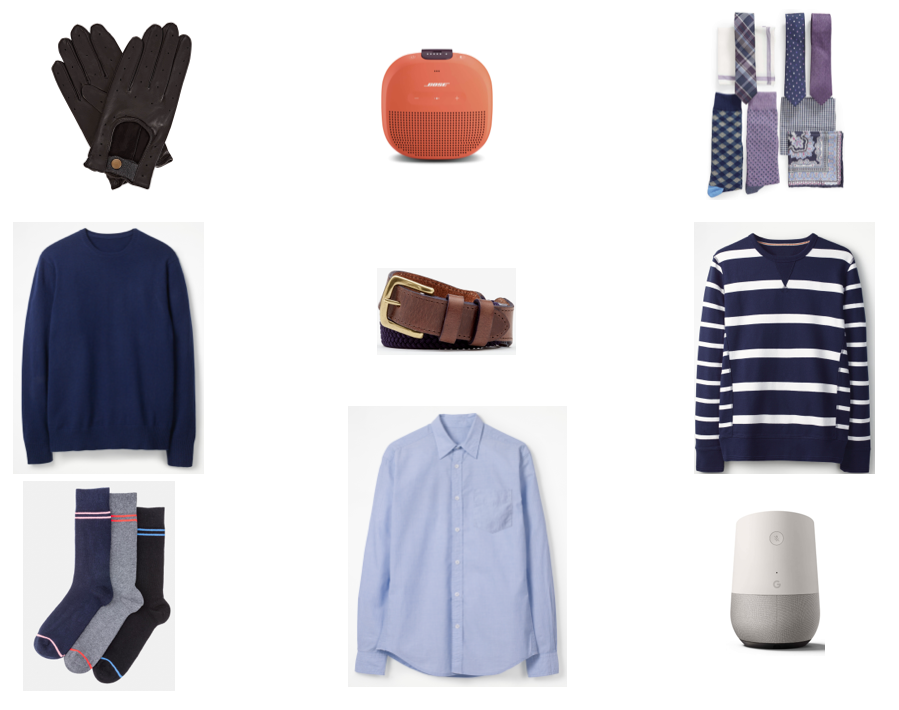 I find that men can be the hardest to buy for. In my opinion, they seem to take a more practical approach to gifts. Maybe they are not as tempted or enticed by pretty sparkly things as we are. We are happy to duplicate especially when it comes to shoes and handbags. Whereas one good quality item seems to be enough for them.
Another aspect certainly in my family is that instead of giving useful hints they go off and buy what they need themselves. Infuriating.
Anyway, I have put together a list of items that will help me and ideally you to choose a present for your father, uncle, brother, husband or son.
Details:
Top Row: Gizelle Rennie driving gloves (These luxury gloves are the best quality leather) // Bose Bluetooth speaker Nordstrom // Tie bar style box Nordstrom.
Middle Row: Cashmere crewneck sweater Boden // Brown belt Boden // Stripe sweatshirt Bodon.
Bottom Row: Stripe socks, Boden // Poplin shirt Boden // Google home voice-activated speaker Nordstrom.
Check out more suggestions for men's gifts here.
Boys Toys:
Men always seem to love gadgets. John Lews & Partners have an excellent range of iPads and tablets (Many reduced by £30 to £50) or how about some tech accessories like iPad or tablet cases There are some fantastic deals to be had in the camera department. I have just upgraded mine at a very good price. Any PlayStation fans?
Reductions on IPads and Tablets