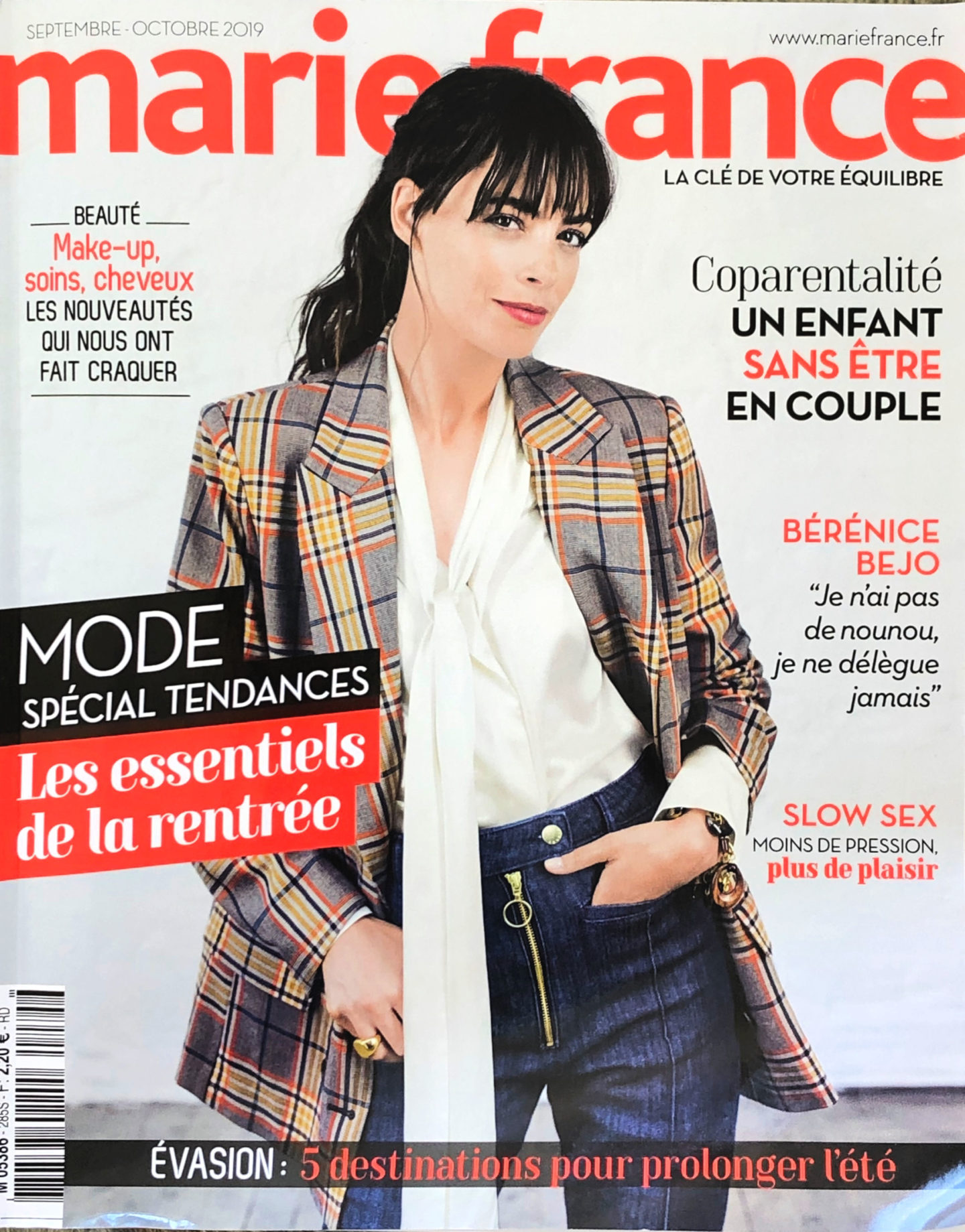 French magazines – the check blazer
As soon as I arrive in France I visit the local "Tabac" in order to stock up on my favourite French magazines. I find that "Marie France" is the best one for women of our age. There are some basic looks that I feel can be adapted. The October issue was full of typically French casual chic looks.
The most popular item that seemed to appear numerous times in different guises was "Le Blazer" and particularly the check variety. It was featured dressed down with a pair of jeans and dressed up combined with a dress or skirt.
I particularly like the way that the cream shirt above adds an element of chic thus transforming this look from ordinary to glam.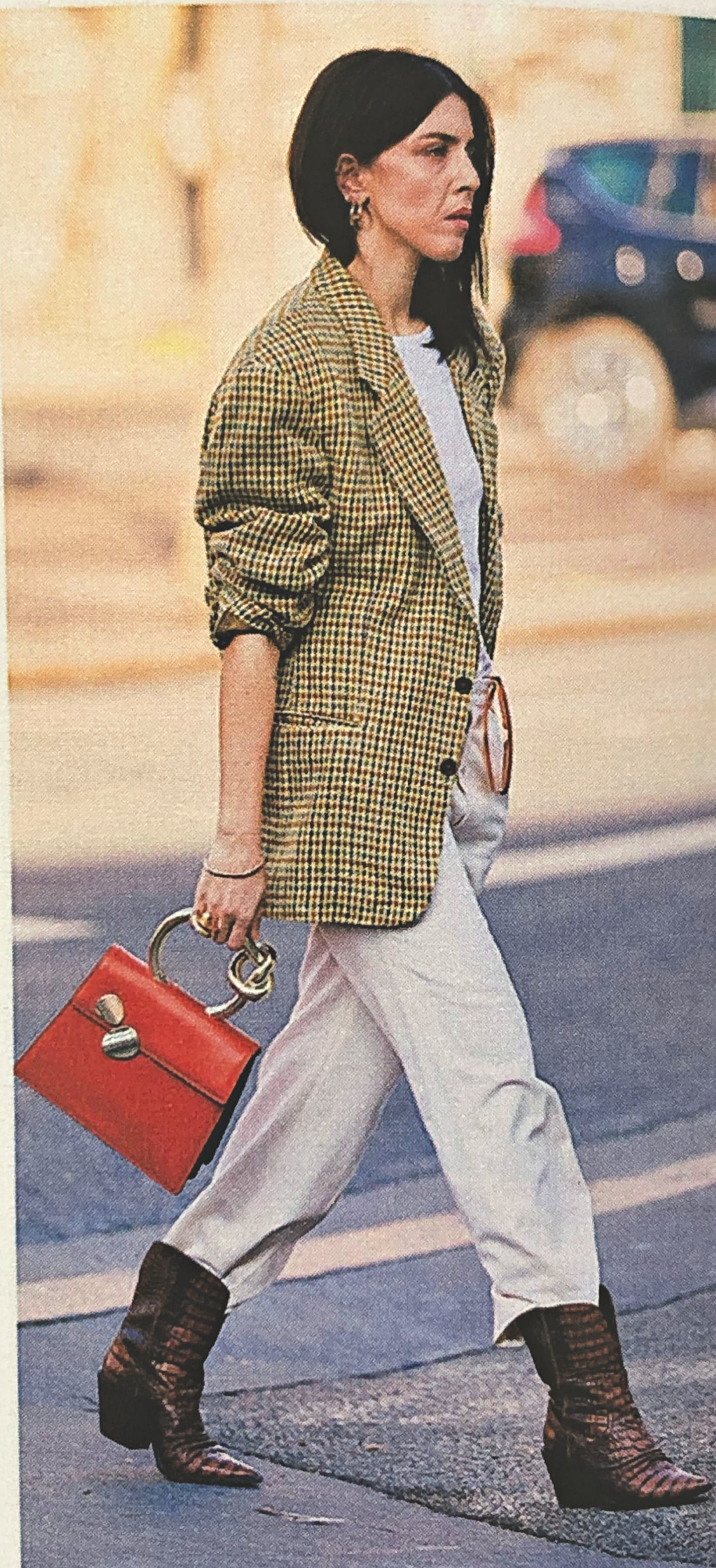 Not sure about the boots tucked into the trousers. I think it makes the trousers look a bit baggy. however, I do like the touch of red in the bag and the simple crew neck sweater. Cowboy boots are very "in" this season. It is years since I have owned a pair and think that I would find the toes too pointy to be comfortable.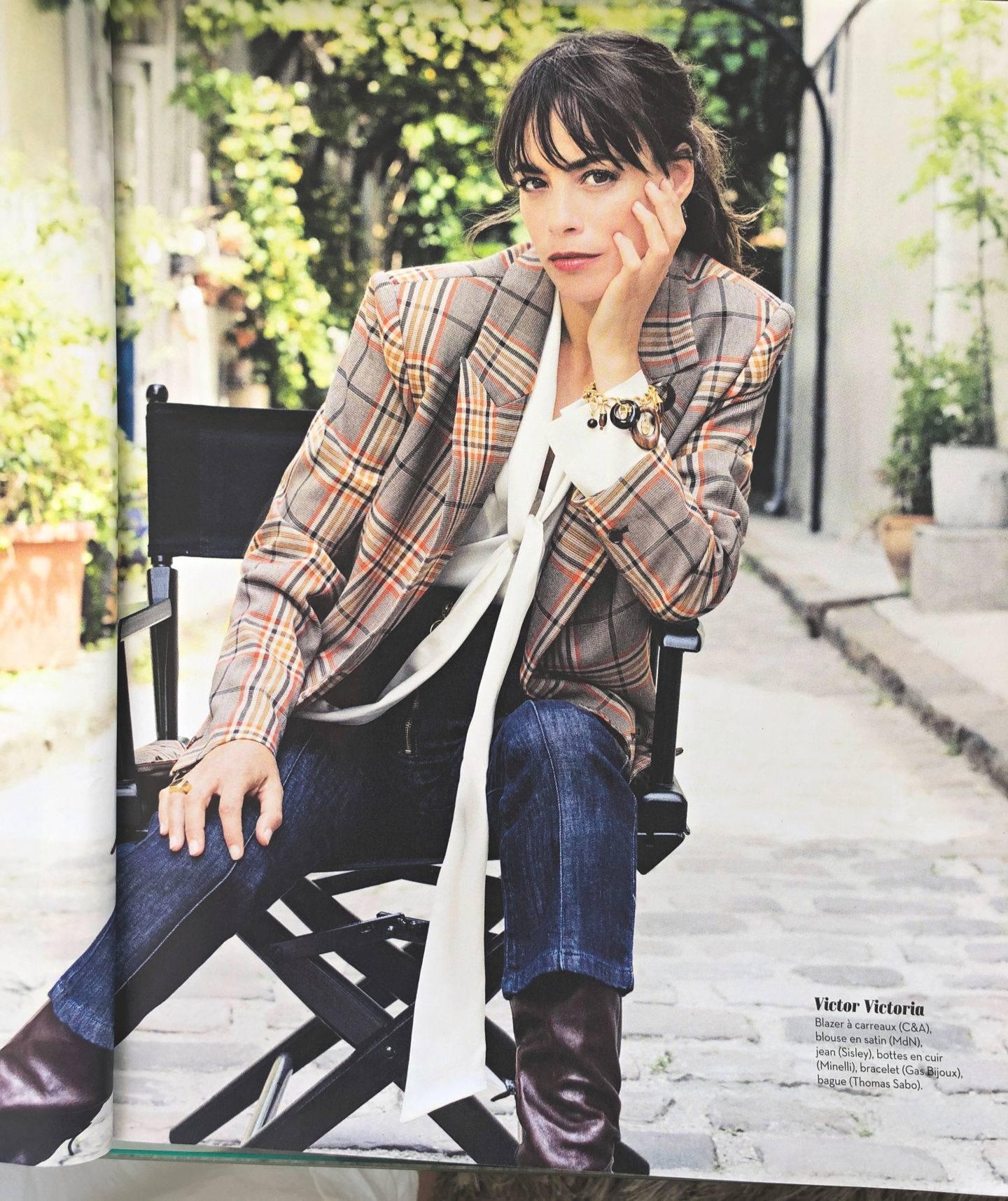 This is such a French look. Let me know what you think. You can check out MarieFrance magazine online for more fashion inspiration.
I do think that petites can wear checks, I have a friend who looks very good in hers. You will need a small check and probably a shorter cut jacket.
You can see how I styled my grey fine check blazer last year here and here.
Get the look: