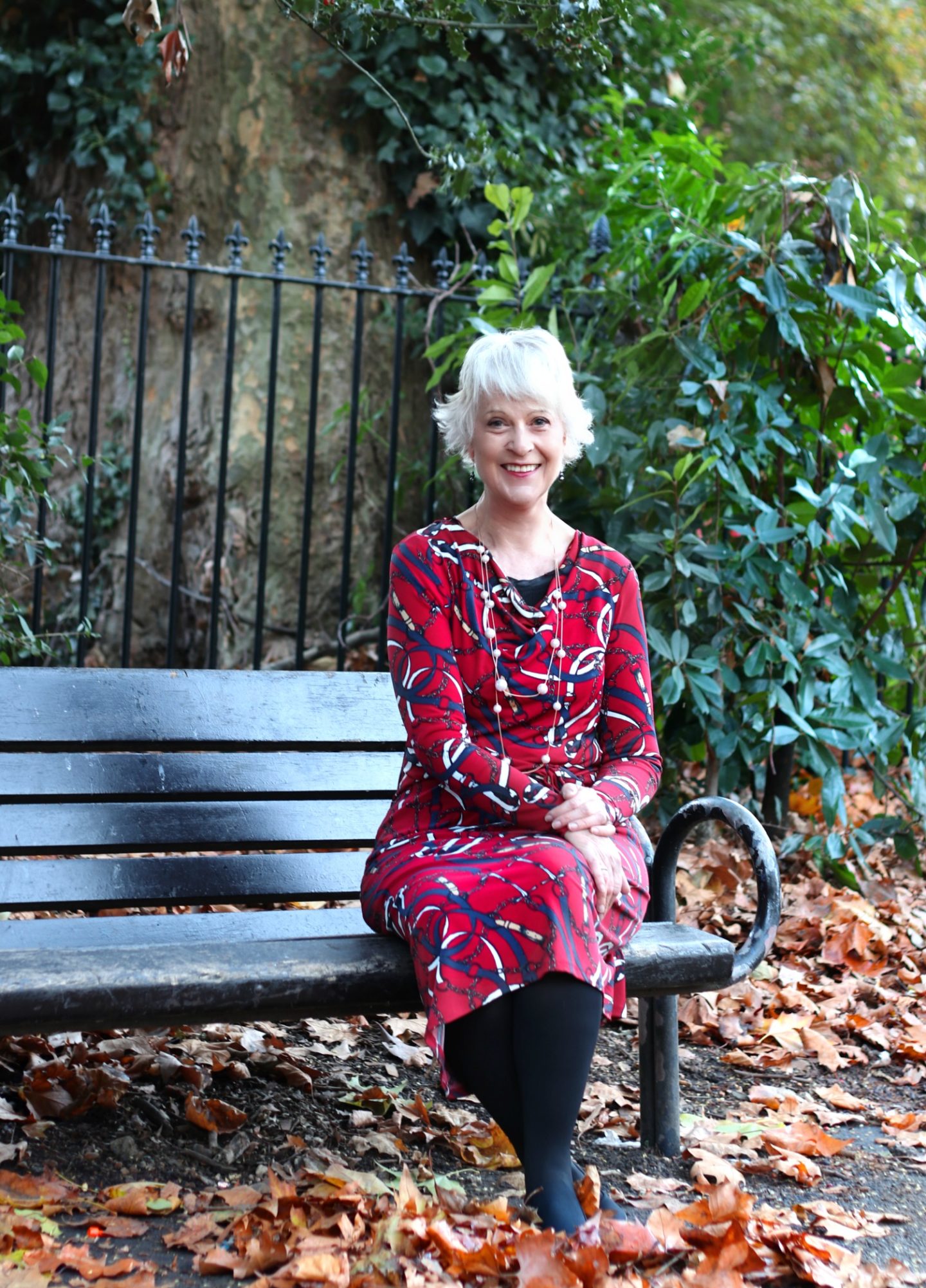 I have a love/hate relationship with dresses. I love them because they are a "one stop shop" . They are so easy to just slip on in the morning. Jewellery, handbag, shoes, make-up hair and you are ready to go. Howver these days I find suitable flattering dresses hard to find. My criteria are that they need to cover my knees and most of my arms.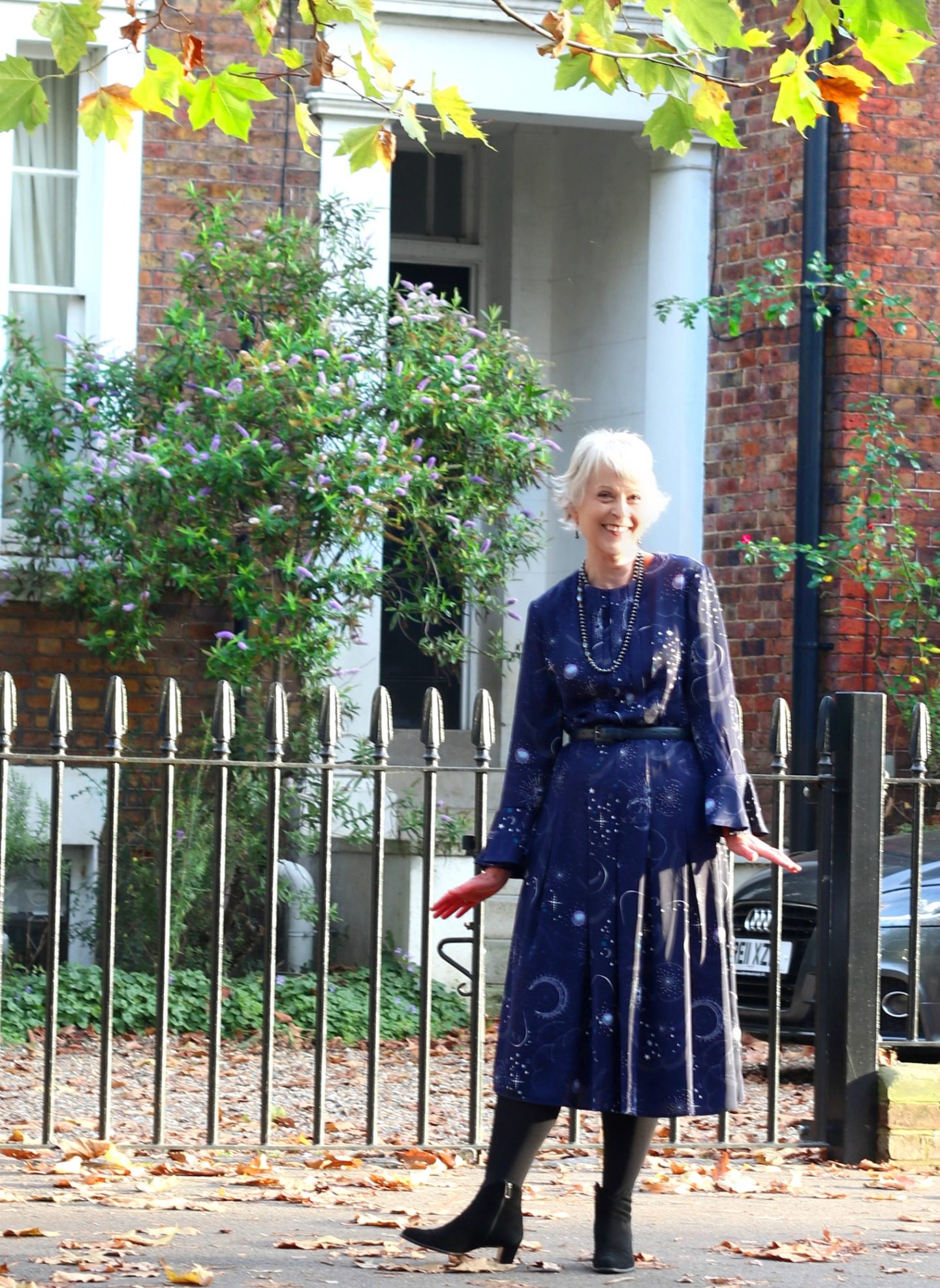 I went on the hunt and found that this year is "the year of the dress". Many brands are offering longer line dresses with sleeves. I love some of the new style midis.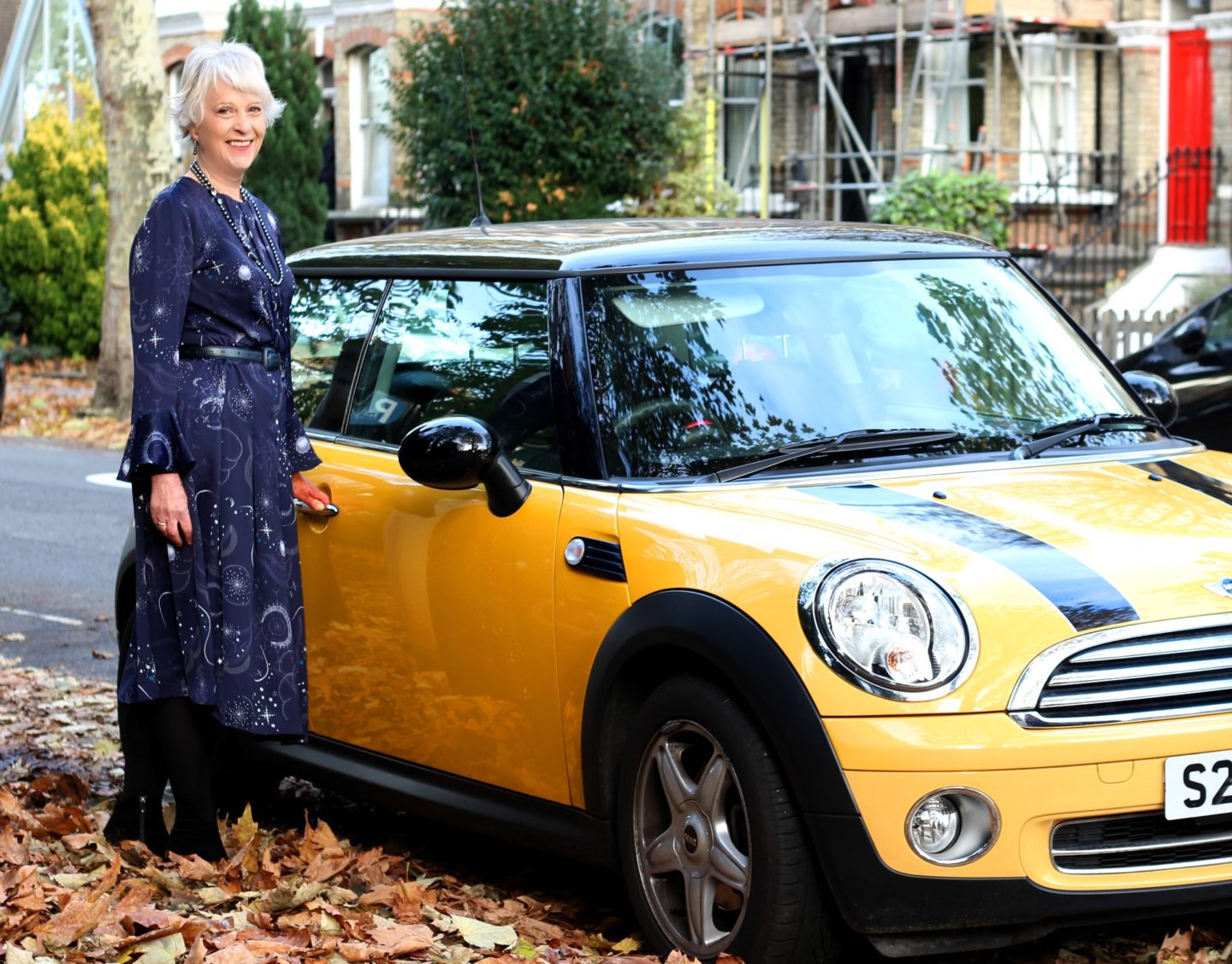 The ones I am modelling in this post are both by MarksandSpencer. They are offering a good selection this season. The best ones sell out fast so you need to be quick. The navy constallation print dress (US link) I am wearing was apparently an internet wonder and sold out overnight. I checked back a couple of weeks later and it was back in stock. I thought I would find out what all the fuss was about so I ordered one. I was agreeably surprised the pleats on the skirt hang well and the cut works for my small waist, larger hips. The only criticism I might make is that the fluted sleeves are a bit voluminous. You could just cut them off if they are not to your taste.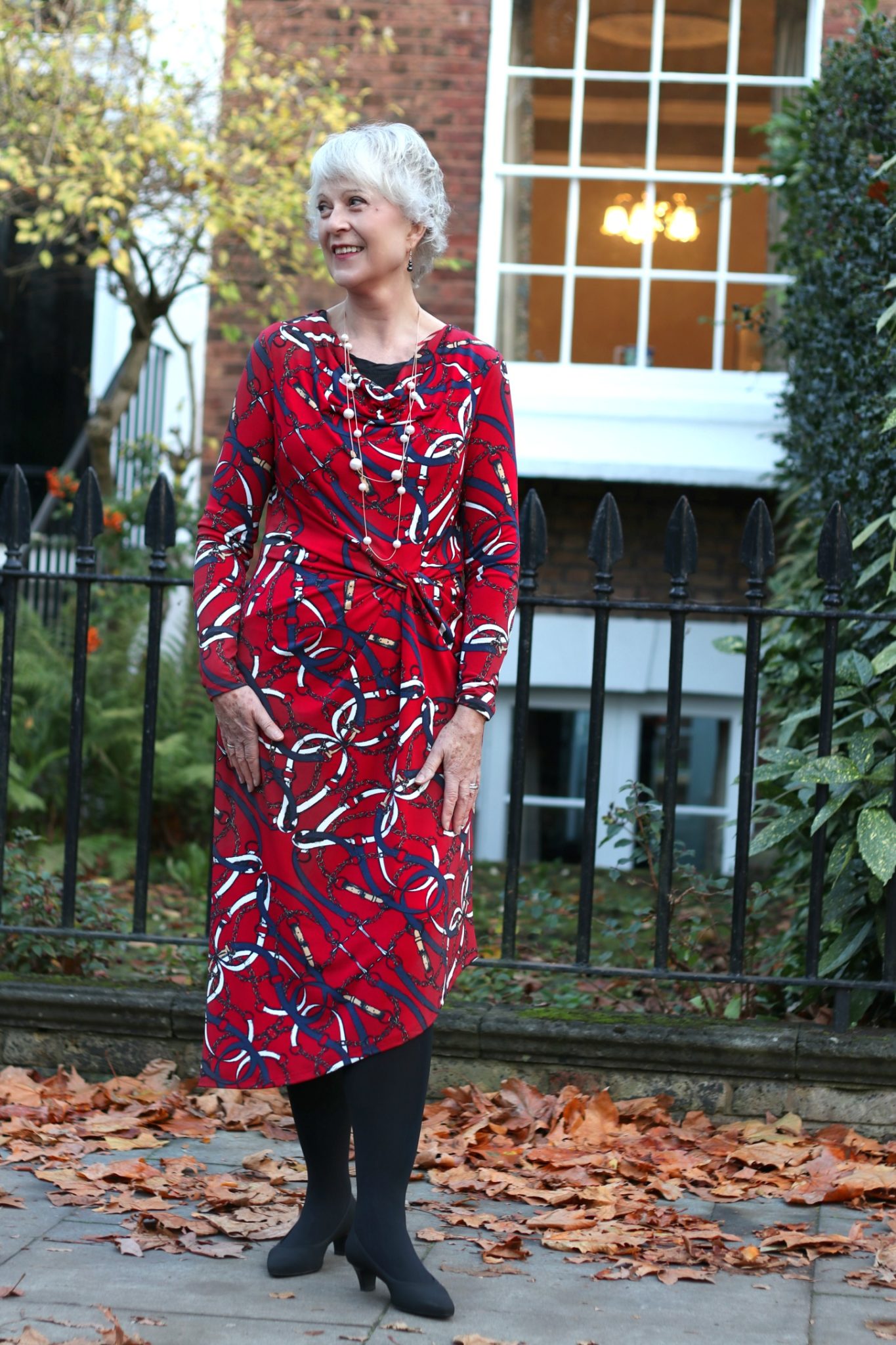 I thought I would show you the red knot front dress (US link)) as well. I like the soft red. It is mid-toned, not too cool or too warm so will flatter most skin tones. I would recommend it for travelling as it rolls up into a ball and does not crease.
I prefered the navy constellation dress so the red was returned.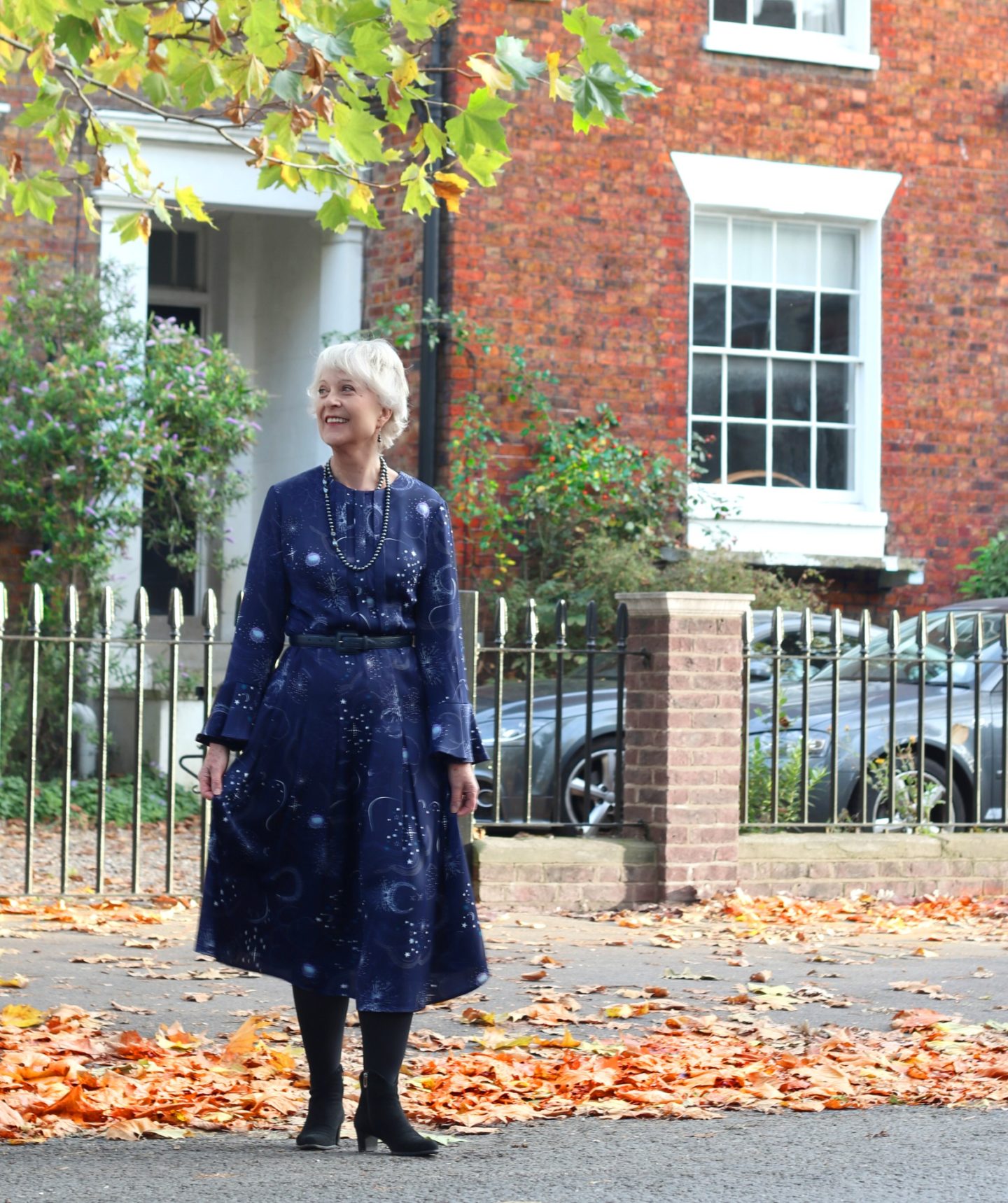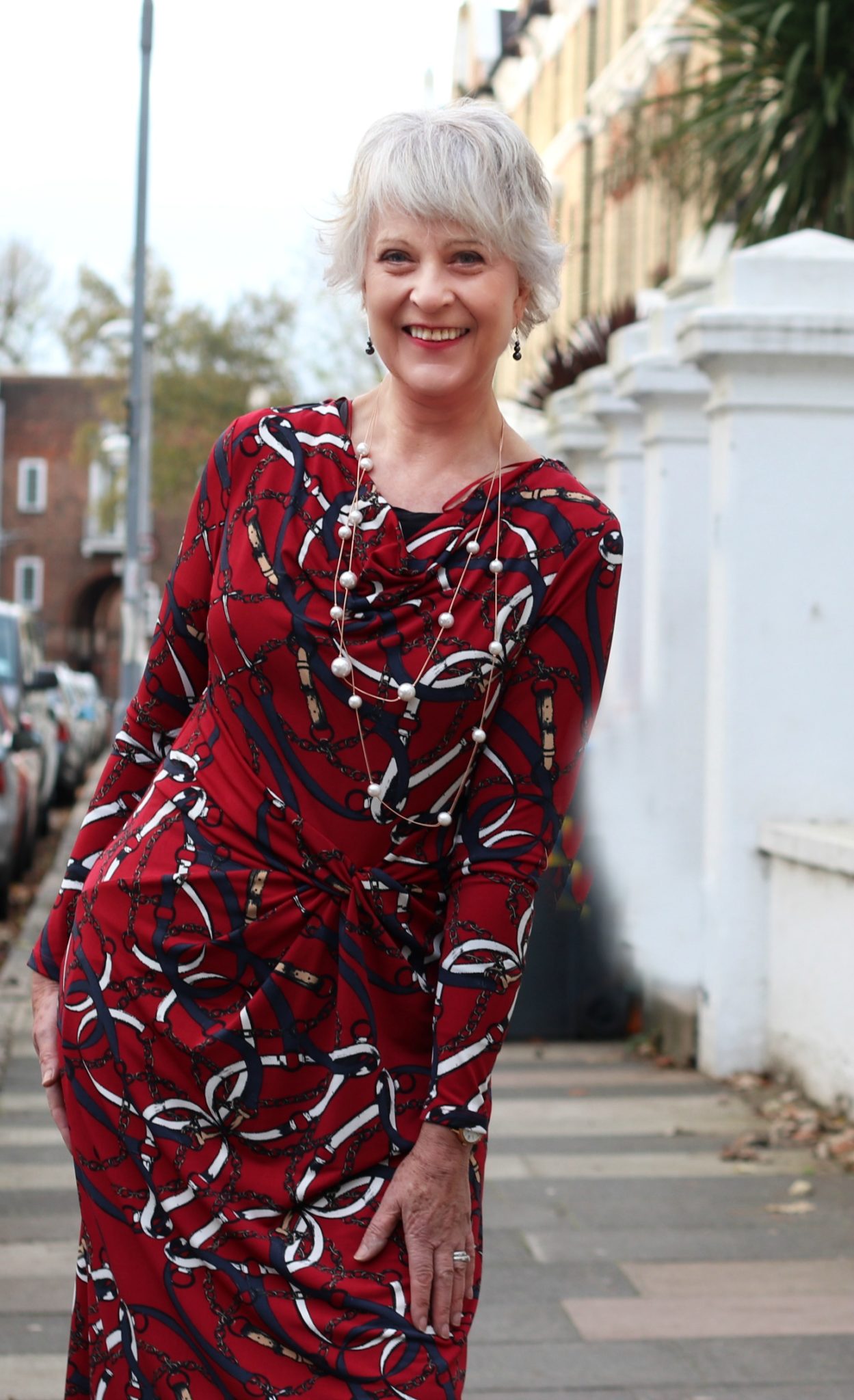 All photos taken by my very talented photographer Laura HInes. Do check out her Instagram
MIDI DRESSES WITH SLEEVES