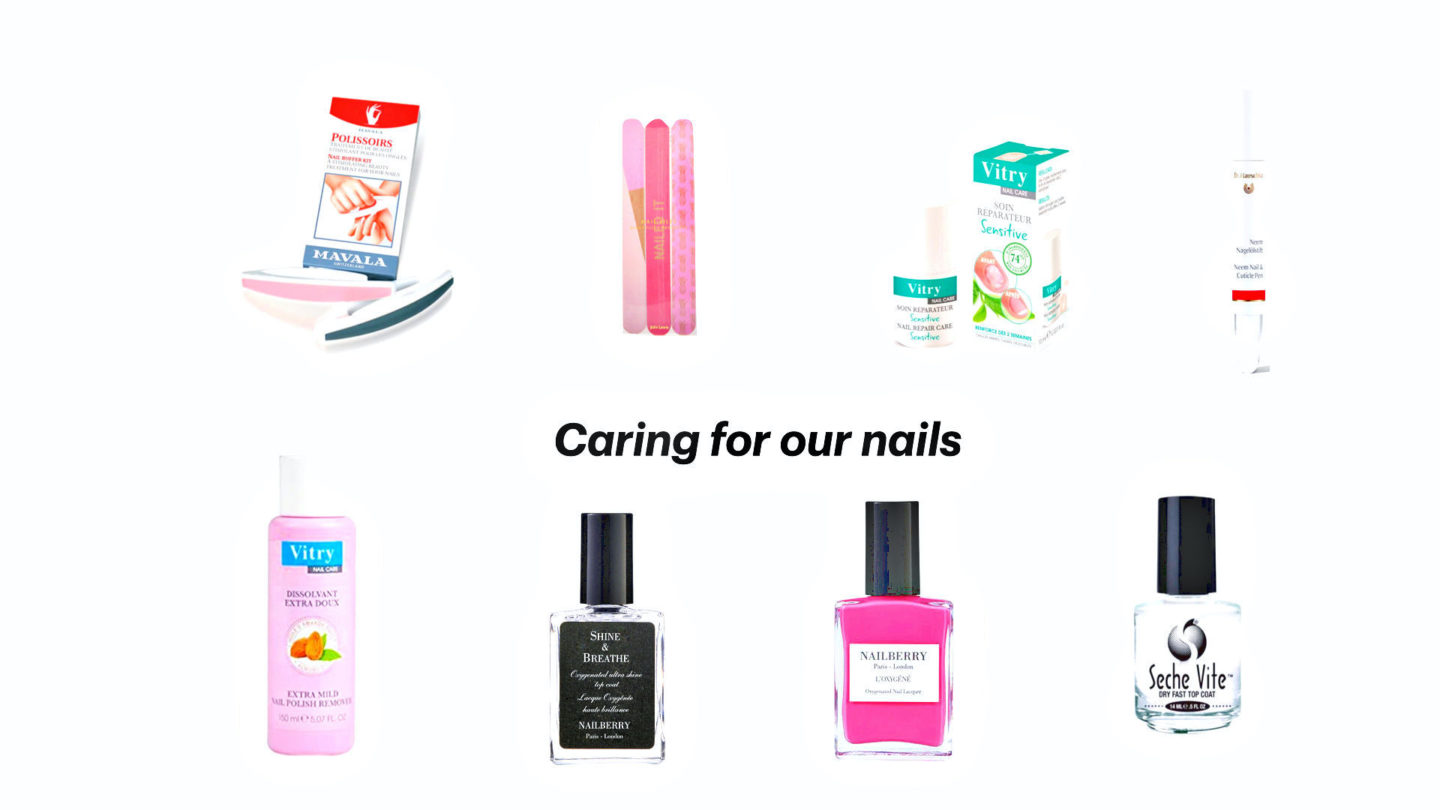 Caring for our nails is difficult at the moment. My nails are not the strongest at the best of times and they are currently not looking as though they need some TLC and nourishment. The only way that I can keep them in reasonable condition is to file them low in a square shape.
Details of products: Mavala nail buffers | cushioned nail files |Vitry sensitive nail repair | Vitry nail polish remover | Nailberry shine and breathe top coat | Nailberry pink tulip nail varnish |Seche Vite nail dry.
I have listed above some of the products that I use to nourish them and help to combat some of the dryness and chipping.
I have a Sunday afternoon ritual of doing a simple manicure. Firstly I take off any old polish with Vitry nail polish remover. I discovered the Vitry products in our local french pharmacy a few years ago and find them extremely effective, especially their sensitive nail repair. Luckily I can now buy it in the UK. Then I buff them (I know old fashioned but it does work). Next I use my Vitry nail repair as a base followed by two coats of Nailberry nail polish. To finish I use their shine and breath top coat. I like the fact that all the Nailberry products allow the nails to breathe. Lastly if I am in a hurry for my nails to dry I give them a quick brush with Seche Vite.
If you really want your nail polish to last about two weeks try this brand Drizzle nail system US. I can't seem to find anywhere in the UK that sells it. Libby Wilkie of An eye for detail kindly brought over a box of their system when she visited London about a year ago. It really is miraculous for staying power.
Do you have any tips for how to take care of your nails?