Travel challenge.
My husband Mr P had a significant birthday this month and as a treat we decided to take a short break in Morocco starting off with two nights in Marrakech and then four nights in a magical hotel in the Atlas mountains.
I was given strict instructions that I was only allowed to take a carry on suitcase for the trip which was quite a challenge. At least BA is a little more generous with the size of case than Ryanair. Still I had a variety of activities to accommodate ranging from doing the tourist thing in the Souks of Marrakech, to trekking in the mountains to romantic dinners by candlelight.
Below are a few outfits I put together. Photos by Mr.P
How to make a long black dress work in three different ways: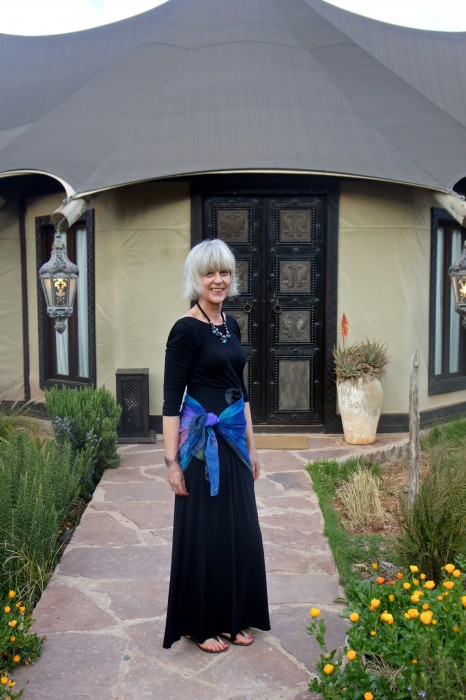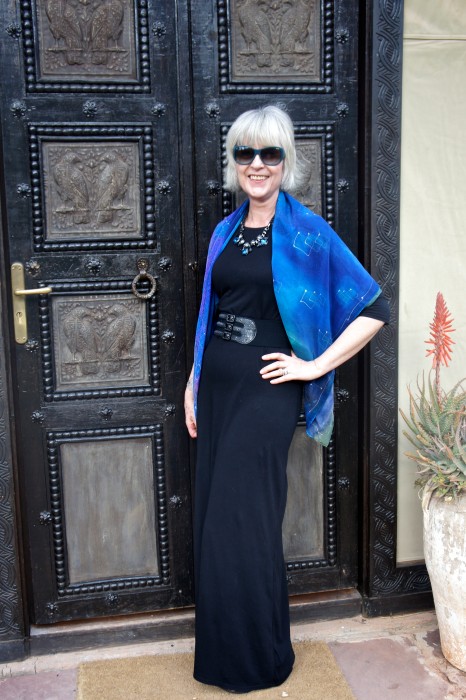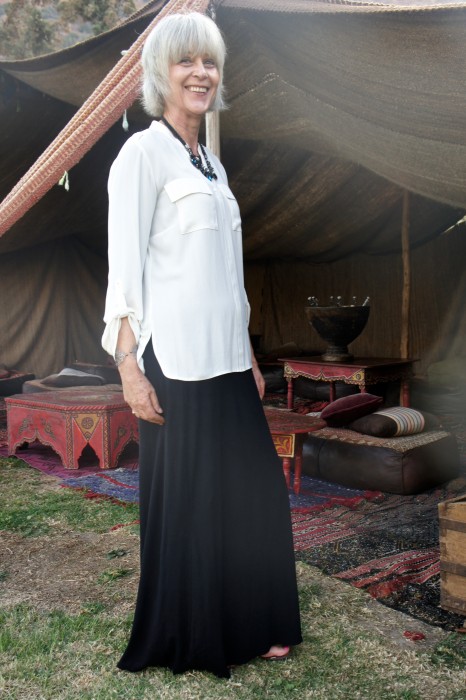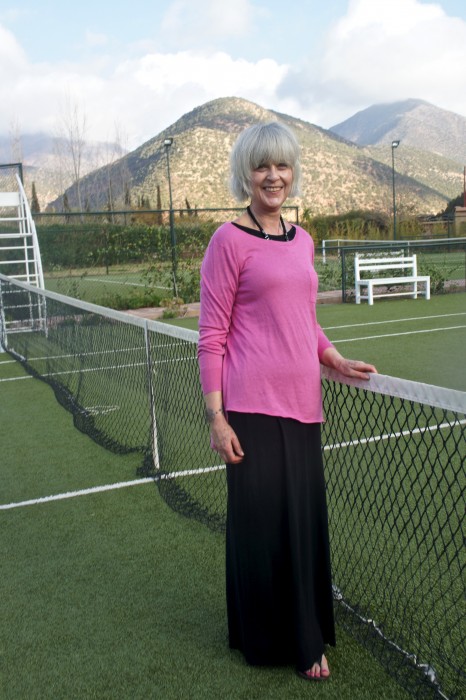 Most of the items I am wearing are several years old. If you are interested in trying out the look I have added a selection of similar at the bottom of the page.
Please keep the comment coming I love to hear from you.