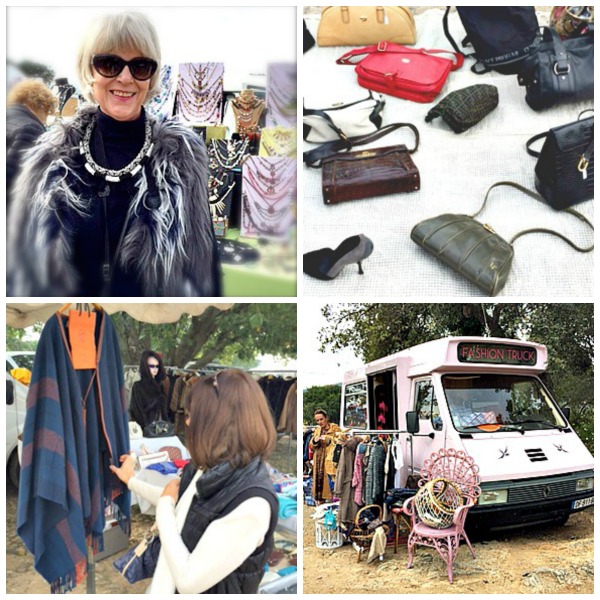 One of my favourite pastimes when I am in France is to spend a Sunday morning at the local Brocante. Our nearest is the Jas des Roberts. It even has its own Facebook page and is a treasure trove of vintage clothes (some of the stalls claim to have items from Chanel, Gucci and YSL etc.) I am never quite convinced by their authenticity. There is also a large selection of china, linen and furniture. You never know what you will find; maybe gem among all the bric a brac.
Over the years I have managed to furnish our apartment here with a selection of typical provencal furniture. Often the pieces are not in very good condition so it takes some elbow grease and a lick of paint to restore them to their original glory.
My eye was attracted to a circa 1970 Hermes cape (bottom left), very on trend. I also loved the pale pink "Fashion Truck" very hippie!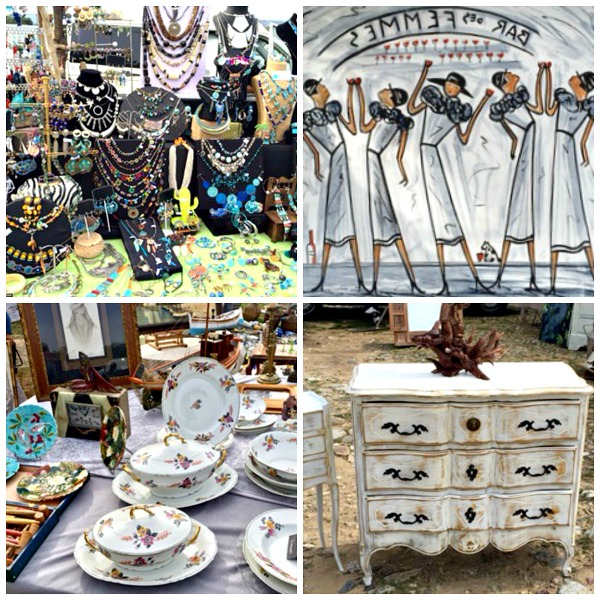 I fell for one of the ethnic necklaces from the stall top left. I will be photographing it soon. If I had had anywhere to hang it I might also have bought the "Bar des Femmes" print.