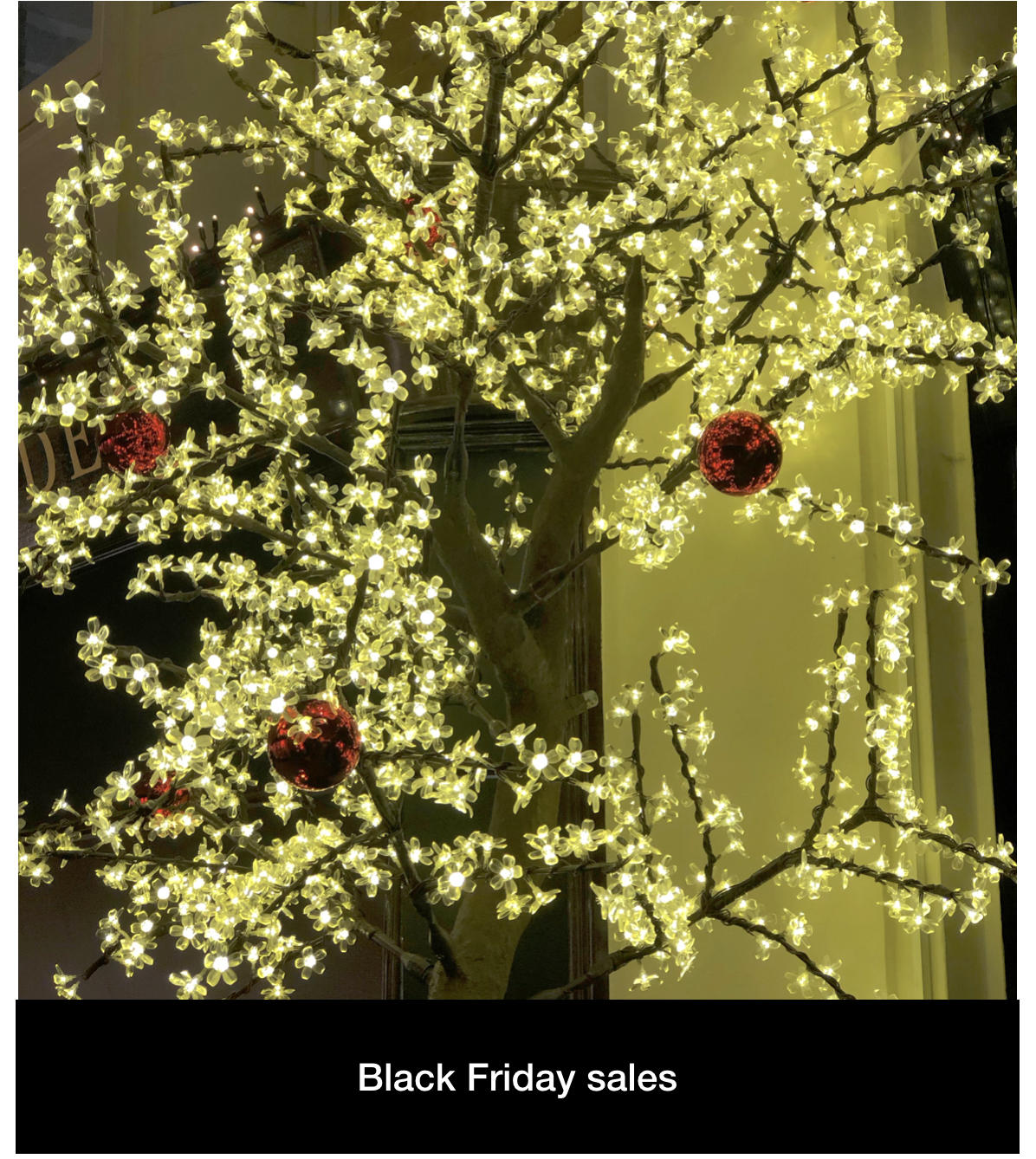 This has been such a strange year. Personally, I find that time seems to slow down on some days; yet weeks come and go with increasing speed. We are nearly at the end of 2020. Let us sincerely hope that in 2021 we will begin to see light at the end of this tunnel. In the meantime, there is the festive season to look forward to, gifts to be purchased for our loved ones and maybe the occasional treat for ourselves. Below is a list of my favourite brands in the black Friday sales.
The shops have had a difficult season this year and are trying to compete with each other for our custom. This means excellent bargains can be found.
I have spent the last few days scouring my favourite websites (this is taking longer due to the fact that I still only have the use of one hand).
A few tips to stay calm, buy wisely and not suffer from buyers regret:
If you are buying to refresh your wardrobe
Planning is everything
1. Do you need to replace your staples or add a touch of colour and excitement to your wardrobe?
2. Have you been eyeing that covetable piece that was too expensive but is now within your reach?
3. What about a couple of stunning accessories to brighten up your classics?
4. Statement jewellery and scarves always come in useful at this time of year.
If you are buying for friends and family
Make a list of the people you want to buy gifts for and what category of gift you think they would appreciate. It saves time if you can click straight through to the relevant section.
When it comes to shopping for myself I tend to stick to the classics, replacing worn out pieces and filling gaps in my wardrobe. I might have saved up for a special item that I have been coveting since the beginning of the season but could not necessarily afford at full price and which has now been reduced to within my price range.
The sales this year are bigger and better than ever. There are some generous discounts in nearly all departments.
Below is a list of my favourite brands in the Black Friday sales.
NORDSTROM – Beauty products – Good value as gifts or to stock up on your favourite products.
JOHN LEWIS & PARTNERS – Great offers across homeware, fashion, electricals, beauty and more.
BODEN USA 30% with code N7X7. I have featured a lot of Boden on the blog this year as they have had a good season.
BODEN UK 30% off with code C4L3
COS 25% off selected styles. Some great sweaters included.
THE WHITE COMPANY – WHITE WEEKEND 20% WITH CODE WHITE20. Good for gifts and for lovely Christmas table decorations.
MARKS AND SPENCER – has special offers on selected items + decorations and wine.
FITFLOP – Very comfortable boots and shoes. Often featured on the blog. Up to 40% off.
FEELUNIQUE – G00d for stocking up on beauty products
MADE – Zizz up your interiors
ME+EM have decided not to participate in Black Friday but instead to donate £10 from every order to The Princes Trust until midnight on 30th November.