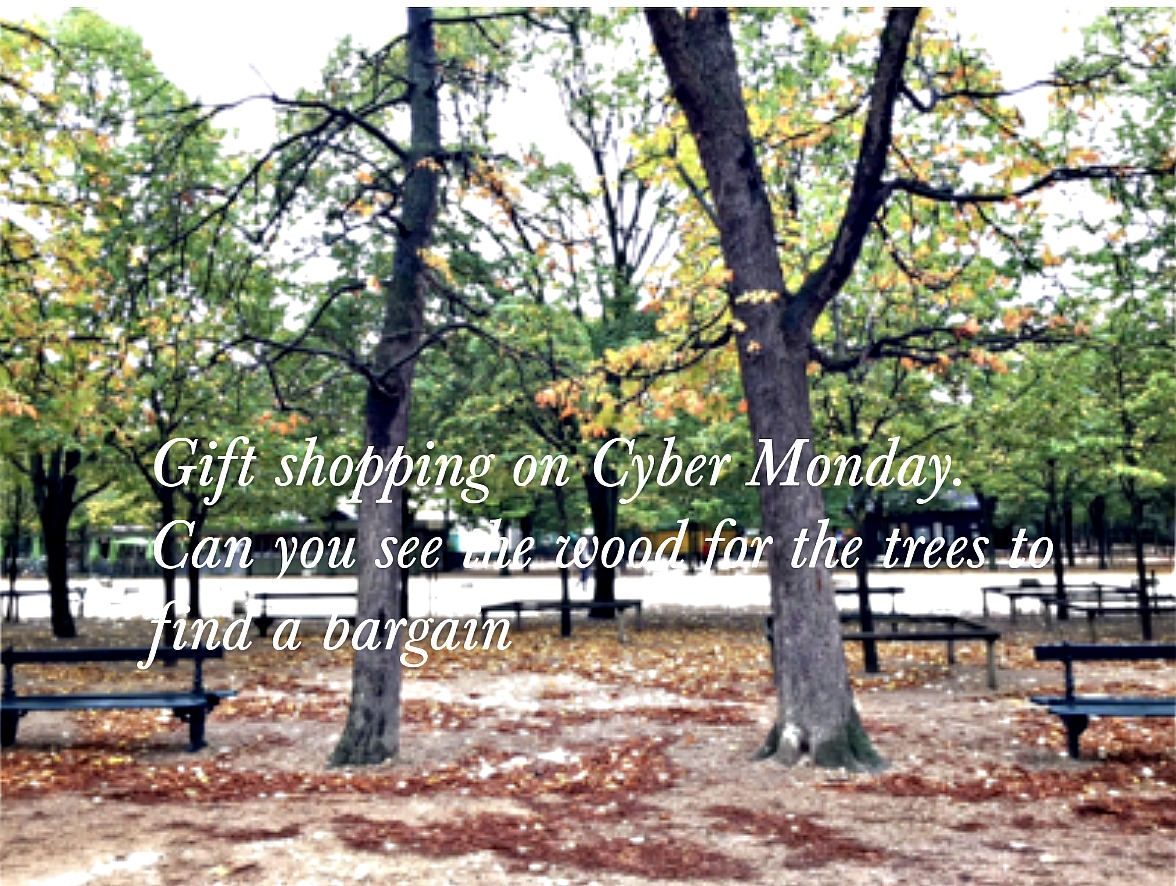 Have you made your gift list yet?
I have started on mine. If I haven't made my Christmas gift list by the end of November I tend to get slightly panicky. I don't know what happens to my sense of time during November and December. The days and weeks seem to flash past as if I was travelling on a high-speed TGV train.
Another reason I like to plan early is to take advantage of the amazing bargains that are on offer at this time of year. The categories that I find especially good are the beauty and accessories sections.
If you are gifting to friends and family members and do know their size, cashmere is always acceptable (especially if the items are heavily discounted).
I find buying gifts for men especially challenging. Tech stuff and gadgets seem to go down well.
As a grandmother, I love buying presents for my three grandsons. See my list of games and toys here
To make life a little easier for you and me I have opened a Gift shop section divided into specific categories.
BEAUTY GIFTS:
Feelunique have a 3 for 2 offer – great for stocking fillers
MarksandSpencer offer some good 3 for 2 offers
John Lewis also have some good deals in their beauty department
Look Fantastic is offering an extra 20% off your order
CASHMERE GIFTS:
TECH AND TRAVEL GIFTS: