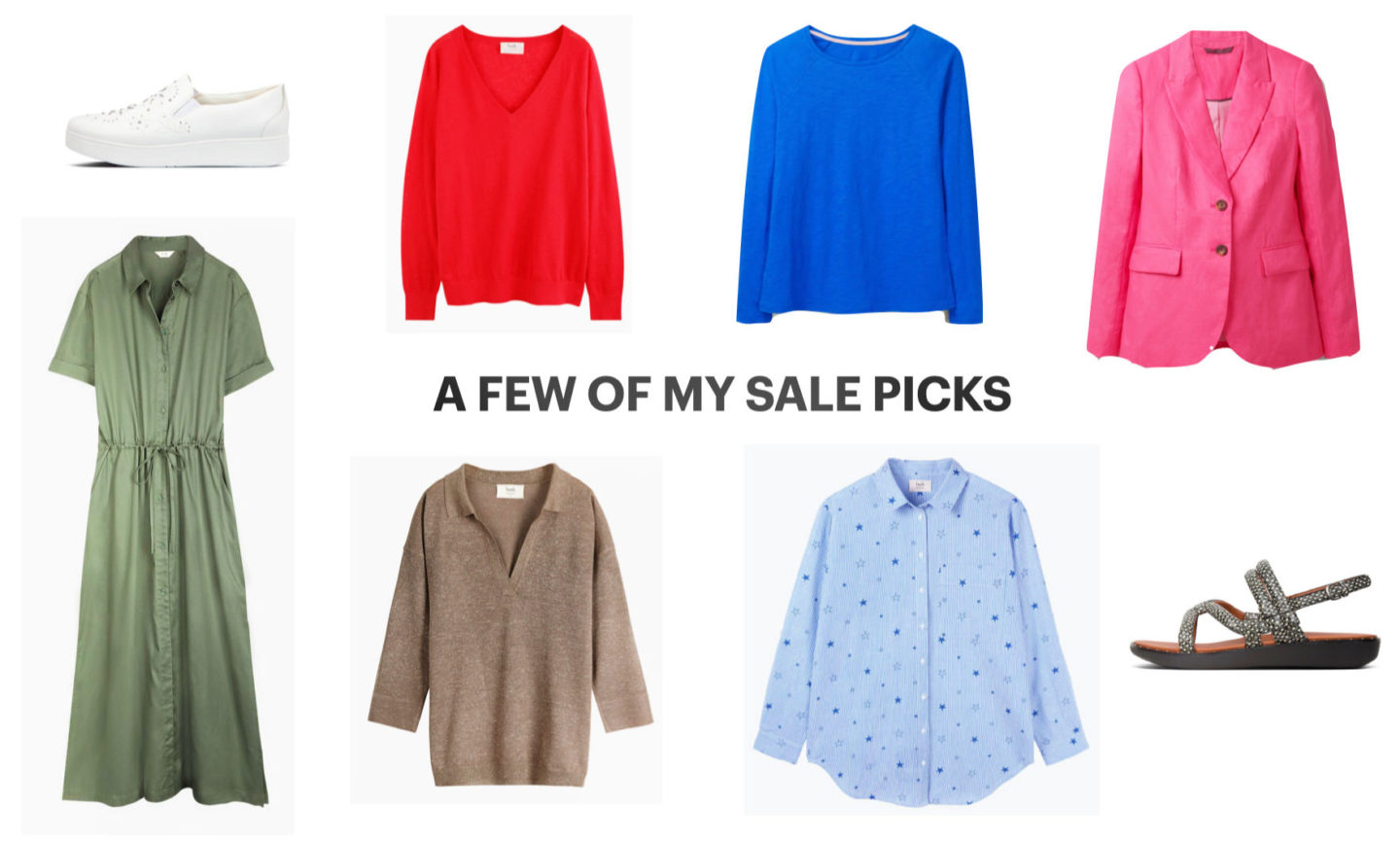 Most of the sales are well underway. Many of the stores and brands have had a difficult season and sales have started early. I have spent the weekend browsing the internet and have come up with a selection of my sale picks. Many of the brands have not been carrying a large amount of stock this season so styles and sizes may well have sold out.
Details of the above: White star-studded slip-on trainers Fitflop | Apricot V neck cotton Sweater Hush | Blue tee Boden | Pink linen jacket Boden | Khaki dress Hush | Taupe V neck top Hush | Pale blue stripe print shirt Hush | Snake print sandals Fitflop.
I have chosen what I consider to be classic styles that will stand the test of time. I predict that going forward we will be seeing a return to a more sustainable way of buying clothes with less seasonal trends in the mix. This has always been my philosophy for building a long term coordinated wardrobe. We can always add a touch of originality and express our personality with the use of accessories.
A further selection of my sale picks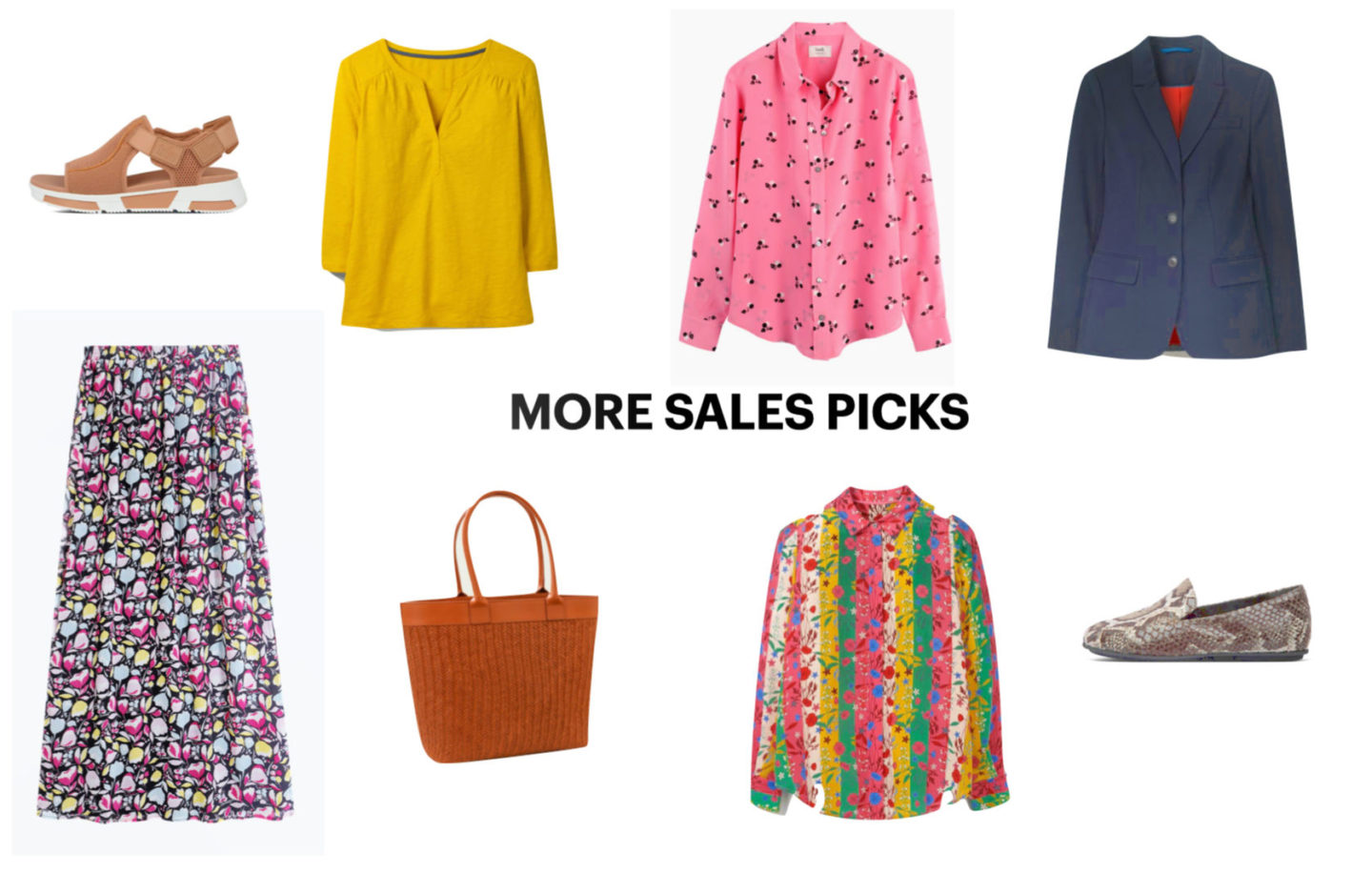 In my selection I have tried to incorporate both cool and warm colours plus neutrals. Some of the styles are available in alternative colourways.
I definitely have my eye on the lovely pink shirt by Hush in the above collage.
Details of the above: Beige sandals Fitflop | Yellow top Boden | silk pink shirt Hush | Navy blazer Boden | print skirt Hush | Tan carrier bag Boden | Print silk shirt Boden | Snake print loafer Fitflop.